Hashtag Strategies for Your Business 2023
You know what hashtags are, and you're using them in your posts. But is there a strategy behind the hashtags you're choosing? Here we present five hashtag strategies to help expand your reach and improve your stats.
Last Updated April 27, 2023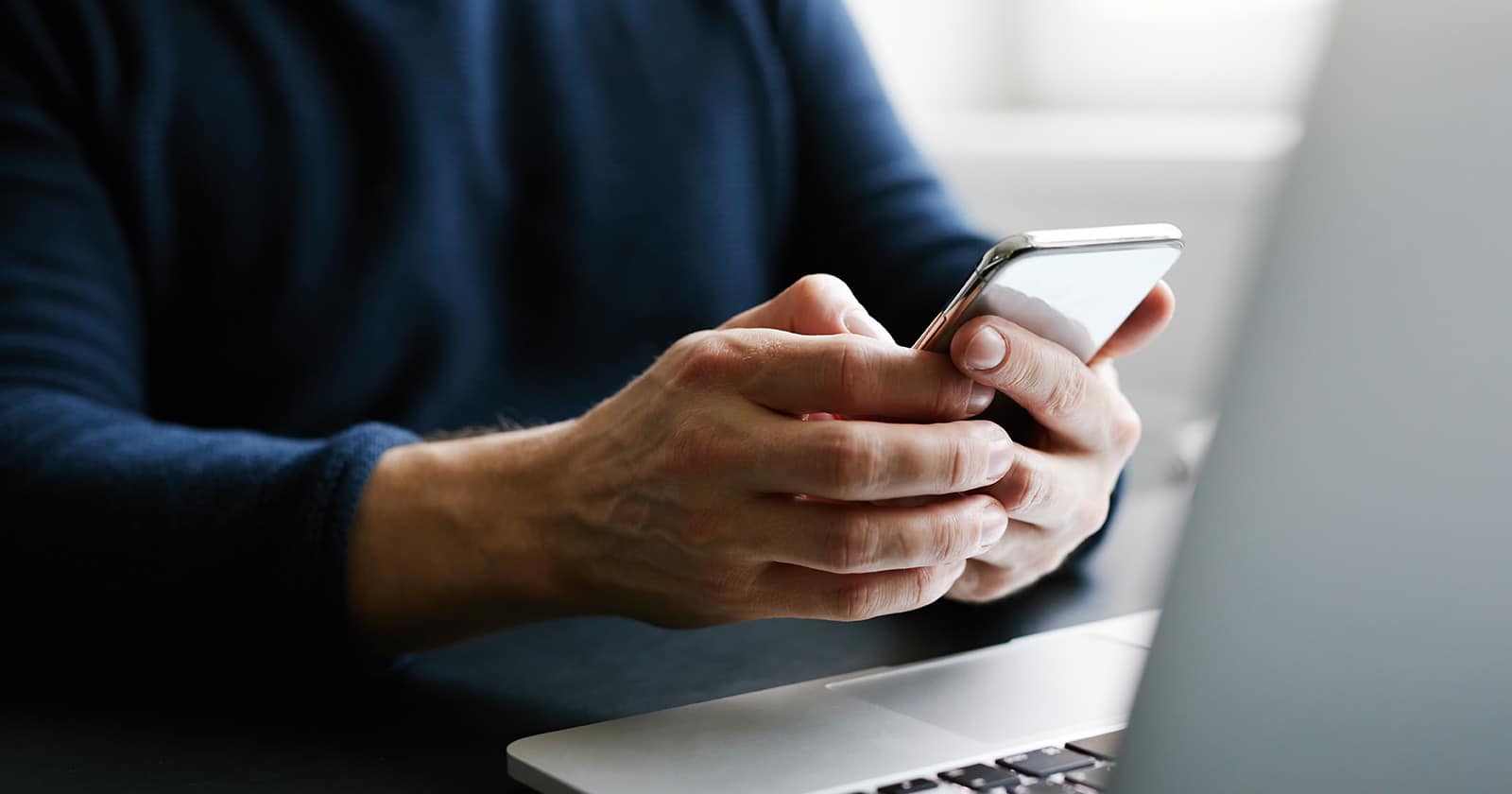 If you're looking for hashtag strategies for your business in 2023, below are five we think you'll want to try (click below to jump to a topic):
• Follow industry and/or community hashtags
• Change hashtags for each post to avoid being penalized
• Limit the number of high-density hashtags in your posts
• Use audience-descriptive hashtags to connect with your audience
• Location and community hashtags to target a local service area
• DISCOVER: Do hashtags move the needle on Facebook?
• BONUS: List of free online hashtag generators
In the world of social media marketing, hashtags are an essential tool for increasing visibility and reach.
ICYMI – Where to Use Hashtags to Support Your Strategies:
A hashtag is a word or phrase preceded by a pound sign (#) that helps categorize content. Hashtags are making content easier to discover by people interested in those particular topics. For Instagram, some are adding hashtags to their caption, while others are adding them to the comments. As of 2023, Instagram is confirming that both are equally effective.
For Twitter, you can use hashtags anywhere in your Tweets. Using them at the start is good for emphasis, using them at the end is good for context, or using them in the middle of your post is good for highlighting a keyword. Hashtags can also be added in a comment when you Retweet, in replies and also in your Twitter bio.
As a result, using effective hashtag strategies can make a big difference in the success of your social media campaigns. Let's explore some useful hashtag strategies to help improve your social media presence.
Follow Industry and/or Community Hashtags
One of the most effective hashtag strategies is following industry or community hashtags. Following these types of relevant hashtags will help you stay up to date on the latest trends in your industry. It will also increase your exposure to potential customers and clients. By following these hashtags, you can also gain insights into what your target audience is interested in and create content that resonates with them. For example, if you're a fitness trainer, following hashtags such as #fitfam, #workoutmotivation, or #fitnessgoals can help you create content that speaks directly to your target audience.
Even more, you can visit your competitor's profile on desktop, click their "following" link at the top and you'll see a tab to open the hashtags they are following.
Change Hashtags for Each Post
Another important hashtag strategy is to switch up hashtags for every post. Resist the urge to continually copy and paste your hashtags (whether it's 3, 13, or 30). Instagram's community guidelines state that posting repetitive comments or content is not okay. If you use the same hashtags for every post, your content will be penalized by the algorithm. In addition, using the same hashtags for every post will make your content appear spammy. By changing your hashtags regularly, you will keep your content fresh and increase the chances of reaching a broader audience. It's also a good idea to research hashtags regularly to find those relevant to your content.
Limit the Number of High-Density Hashtags
While using several hashtags per post will help your content be discovered, it's also important to limit the number of high-density hashtags per post. High-density hashtags are hashtags frequently in use and having more than 500,000 posts associated with them. For example, #Friday has more than 83 million posts on Instagram. That's a lot of competition and your posts will be quickly buried under all the new ones. Ranking in the top posts is harder when using high-density hashtags. It's also difficult finding your posts at all.

By limiting the use of high-density hashtags, you will avoid getting lost in a sea of content and increase the chances of your post being discovered by those interested in your niche.
Use Audience-descriptive Hashtags to Connect with Your Audience
Using audience descriptive hashtags is an effective hashtag strategy to reach your target audience. These are hashtags that describe the interests and characteristics of your target audience. For example, if you're a makeup artist looking to attract brides, using hashtags such as #bridalmakeup or #weddingmakeup can help you reach your target audience. By using audience descriptive hashtags, you will increase your reach to people already interested in the the product or services you're providing.
Other examples of audience-descriptive hashtags are #cookielover or #powerliftergirls or #smallbusinessowner.
Location and Community Hashtags to Target a Local Service Area
Location and community hashtags are also an effective way to target local service areas. By using hashtags specific to your location, you can increase your visibility to potential customers in your area. For example, if you're a restaurant located in New York City, using hashtags such as #NYCfoodie or #NewYorkEats can help you attract customers in your area.
Here in the Summerville, South Carolina area you may want to use hashtags like #flowertowninthepines, #visitsummerville, or #welovesummerville.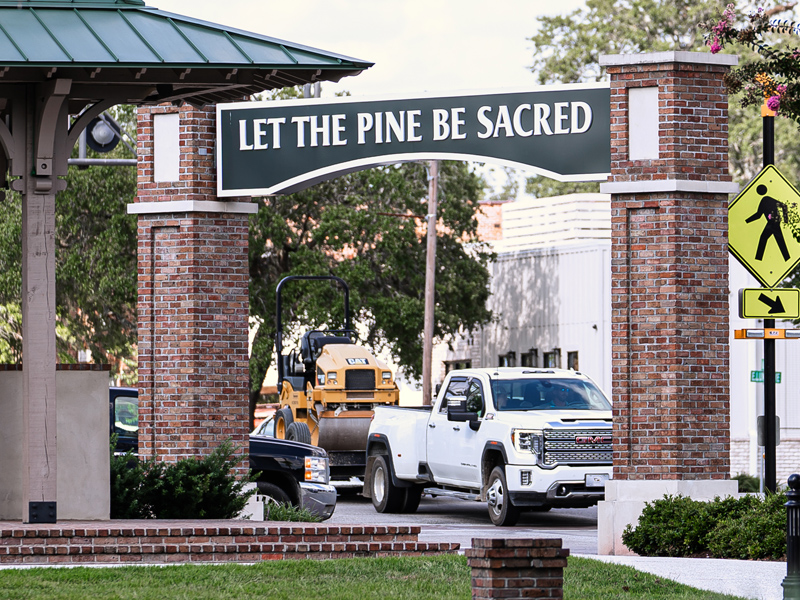 Using community hashtags can also help you build a following within your local community and increase awareness of your brand.
Do Hashtags Move the Needle on Facebook?
The use of hashtags on Facebook has been a topic of debate for years. Really. While hashtags can increase the visibility of your content on other social media platforms like Twitter and Instagram, their effectiveness on Facebook is not as clear. Some experts believe that hashtags can improve post reach and engagement by making it easier for people to find your content. However, others argue that Facebook's algorithm prefers natural language and relevant keywords over hashtags. Additionally, using too many hashtags or irrelevant ones may even hurt your post's visibility.
At SBC, we choose not to use hashtags on Facebook posts. However, there is data to suggest that if you do use them, less is more. Posts with only one hashtag receive more engagement than posts with more than one. Experimenting with different approaches and monitoring your results can help you determine what works best for your specific business.
BONUS: List of Online Hashtag Generators
Ready to start a hashtag strategy of your own? Performing this entire task manually will take a good bit of your time. Or there are several free hashtag generators that can get you well on your way to curating a great list. Some even offer a mobile app for on the go posting:
Let's Sum Up Hashtag Strategies for Your Business in 2023
In conclusion, having a well-planned hashtag strategy will pay dividends in the success of your social media efforts. By following industry or community hashtags, changing hashtags for every post, limiting the number of high-density hashtags per post, using audience descriptive hashtags, and using location and community hashtags, you can increase your reach and engagement with your target audience.
Don't be afraid to experiment with different strategies to find what works best for your brand.
And, if you need help with your social media management, call or message us (843) 501-0851 or info@studiobarncreative.com.
We Hope You Liked This Article
NO TIME TO LEARN THE ROPES?

Our team provides wickedly effective websites, maintenance plans,
+ digital marketing services
for businesses just like yours.

Click HERE to get started.