User Experience Website Checklist and 'Nevermind'
We believe it's important not to give your audience a reason to say "oh, nevermind" when they are searching for something on your website. Visit your site and navigate it from their point of view.
Last Updated August 8, 2022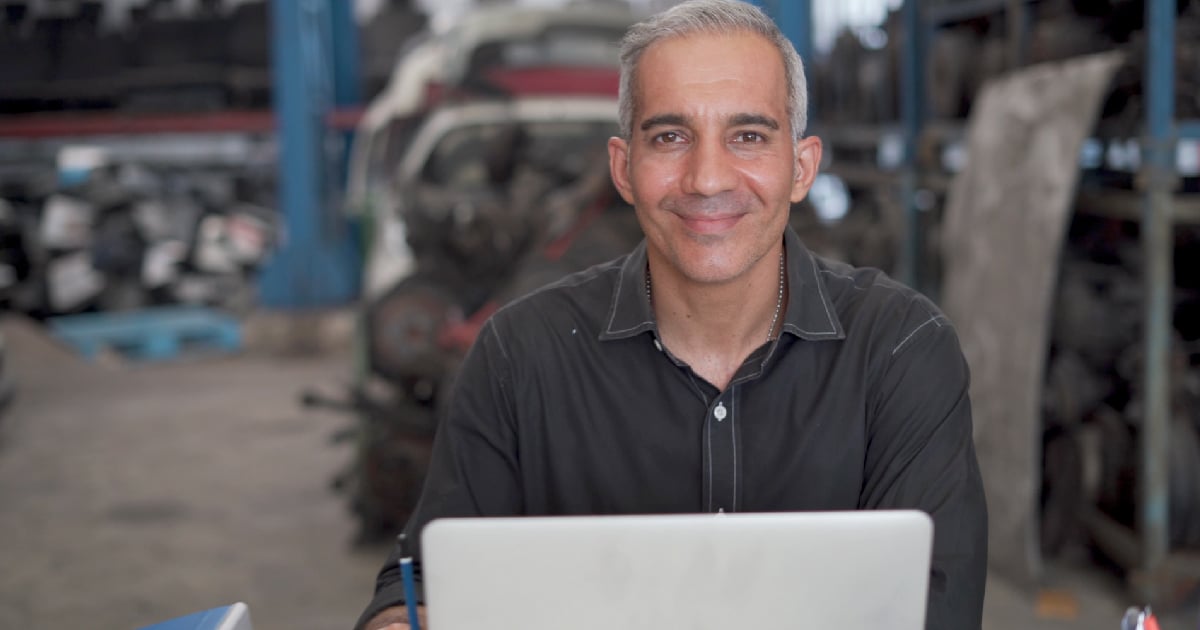 It's one of those catch-phrases that we hear about a lot lately; 'User Experience'. For websites, it's the all-inclusive way of referring to whether visitors to your website can easily 'do' what they came to 'do'. And so, we thought it might be handy for new small business owners to have a beginners checklist for their own websites (scroll down to the big red button to download your copy of the User Experience Website Checklist).
For instance, will visitors be able to find your phone number to contact you? Will they be able to review a list of your projects? Can they find a gallery of your photos. Will they know what you sell or the services you provide? Can they easily navigate from page to page in a way that makes sense? Do all of the links 'work'? There are so many little touch points that affect the user experience that it can be easy for a new small business owner to overlook some of them. And, get one wrong, and your website visitor may become your competitor's new customer.
Make it a Priority to Avoid the 'Nevermind' Mindset
Have you ever been on a website and couldn't find what you were looking for? What did you do? Maybe you were in a hurry at the time. Or maybe you expect a site to be set up a certain way. Either way, one of the worst things we can make our website visitors feel is so frustrated that they say 'oh, nevermind' and then leave your site. Now, they've not only left your site, you've potentially lost a customer (but let's focus on function first and sales as secondary).
Here's How to Make the User Experience Easier for Visitors
A Beginner's 10-Item Downloadable User Experience Website Checklist for Small Business Owners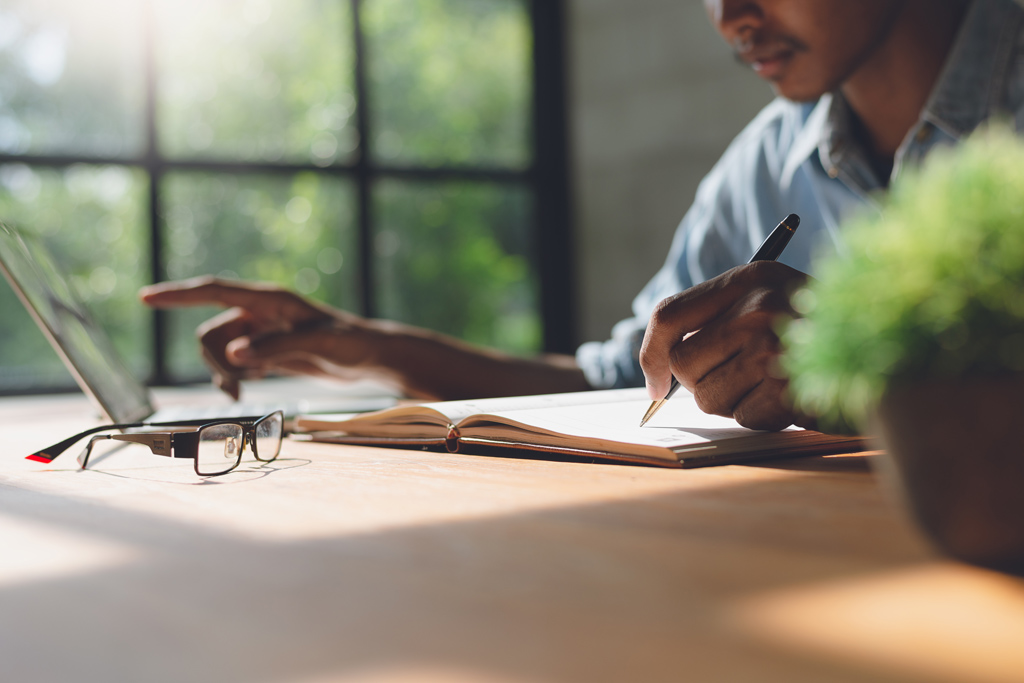 While most of the items below refer to your small business website, the theory also applies to your business as a whole. The easier it is for customers to do business with you, the shorter the distance to their first purchase.
NAPs Are Very Important.
NAP is the digital marketing acronym for Name, Address, Phone. It is important that you have these visible in the footer of every page of your website, and also on the contact page of your website. We also suggest a published catch-all email address. People want to know how and where they can get in touch with you. This also applies to your social media accounts (to the extent possible).
We recently, and accidentally, came across a chocolate maker on Instagram. Their bio didn't have a website link or a phone number or their location. Instructions were to message them to place an order. But, our first thoughts were 'where are they located and will they ship to our location'. We looked for a bit and when we couldn't figure out where they were located, we thought 'oh, nevermind'. And then, we felt a pang of guilt for what seemed like giving up too quickly on this small business. So, we sent a direct message and it turns out that they aren't that far from us (which was so cool to hear).
PRO TIP: It may be obvious to you where you are located. However, in the world of hashtags and sharing links and posts, your website/social accounts are bound to be visited by 'cold' traffic. Make it easy for visitors who don't know anything about you yet to be able to find out where you operate from and how to get in touch with you.
Your Unique Value Proposition
The UVP of your website can be a make or break moment for you. It should be the first thing people see on your website. And, more importantly, it should clearly define what you do, who you do it for, and why you do it better than your competition. Read that again.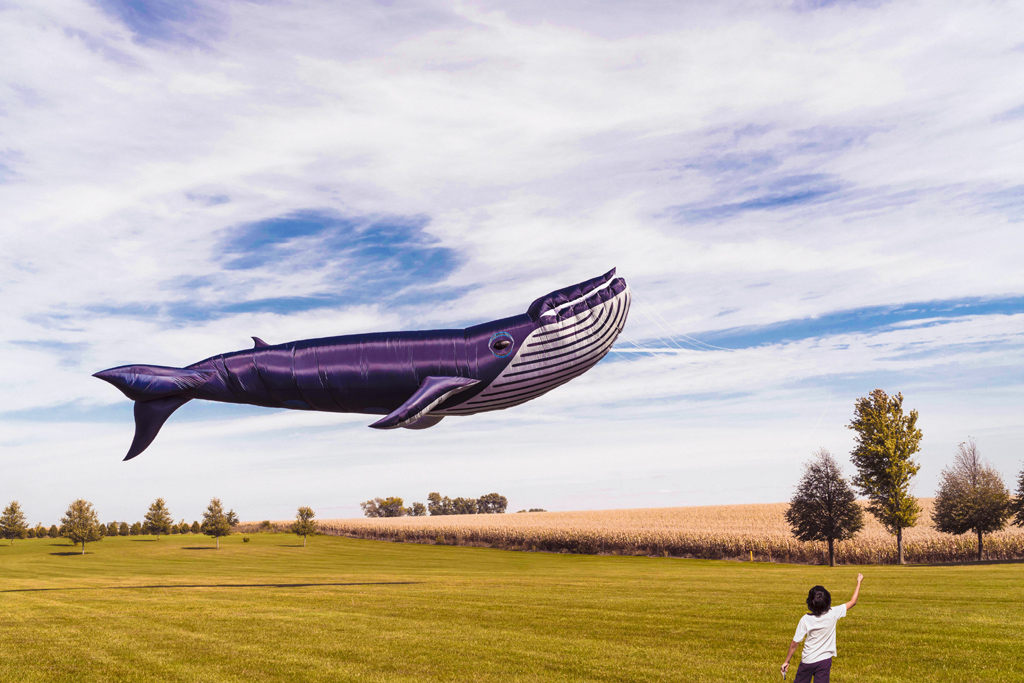 Many website owners skip this very important detail of the user experience. It may be helpful to know that when a visitor lands on your site they are actually hoping you will tell them why they should stay. If your site isn't clear about what a visitor can find, a visitor may not be sure they want to keep clicking around. If you're a large brand with a strong online presence, this isn't nearly as important as when you're a small business owner with a limited reach.
Creating a UVP can be harder than it sounds and may take a little practice. It may take some writing and rewriting to get it just right. You may even find that over time you'll adjust it.
For example, we worked with a personal trainer and discussed the need for him to consider and write a UVP. It took a couple of rounds, and in the end this is where we landed:
NOT YOUR TYPICAL PERSONAL TRAINER: Easy to Follow, Customized Nutrition & Fitness Services for the Couch Potato or Athlete Looking to Improve, from a Guy Who's Been There

Bo Knows Fitness
His UVP let's his website visitors immediately know what services he provides, who he provides them for, and what makes him different than other personal trainers.
Stop the Pop
The popup, that is.
More than a few years ago (circa late 1990's), the now-dreaded popup made its way onto the website scene. It was this cool thing that web developers could create that would reveal itself by popping up to show some type of 'important' information and by doing so, covering the main content of the site. It demands attention and interaction.
The novelty has worn off. So much so, that Google notes the following:

"Pages that show intrusive interstitials [i.e. popups] provide a poorer experience to users than other pages where content is immediately accessible. This can be problematic on mobile devices where screens are often smaller. "

Google Developers Page
If you're wondering how to get your time-bound or important messages in front of your website audience now, consider a stationary banner at the top of your page as an alternative. Or, make the popup appear only on 'exit intent'. That is, when the user moves their cursor to the place where they will close or leave your site.
*The 2021 Google Page Experience update will affect rankings of websites that offer a poor experience. Popups that make it difficult to view content are noted as contributing to a poor experience. Whether an exit-intent popup will be included in this poor experience is yet to be confirmed.
The Contact Page: Allow & Encourage Contact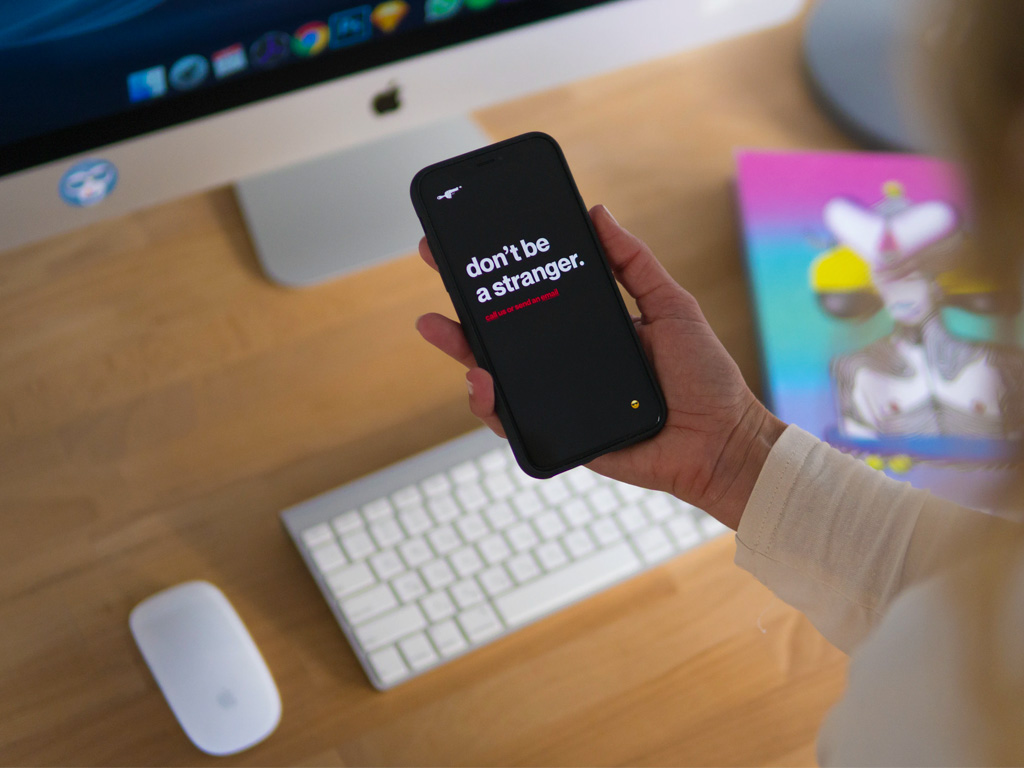 When a potential customer arrives on your contact page, as mentioned above, they should see all of the business's NAP contact information. And also, we suggest that you do not insist that visitors use a form to communicate via email with you. Some people just don't want to go through the hoops of filling out a form. Especially forms that have 'required' information. Create active links to your listed email address and your phone number. This is impactful especially for those on their mobile devices.
Font Size and Line Spacing
If you're like us, your online audience is made up of people from a mix of different age ranges. And, it's no joke that failing eyesight starts becoming a nagging issue for the over-40 crew. Therefore, if you want all of your visitors to be able to enjoy your content, be sure it's large enough for those 40-and-over to be able to read.
We recommend a regular paragraph point size of not smaller than 16px – 20px depending on the font itself. Then, line spacing from about 1.65 – 1.85. Lately, for instance, we've been enjoying 18px Montserrat with a 1.85 line spacing. Headings, of course, will be larger from H1 through H4. The H5 and H6 headings will most likely be the same size or smaller than paragraph font.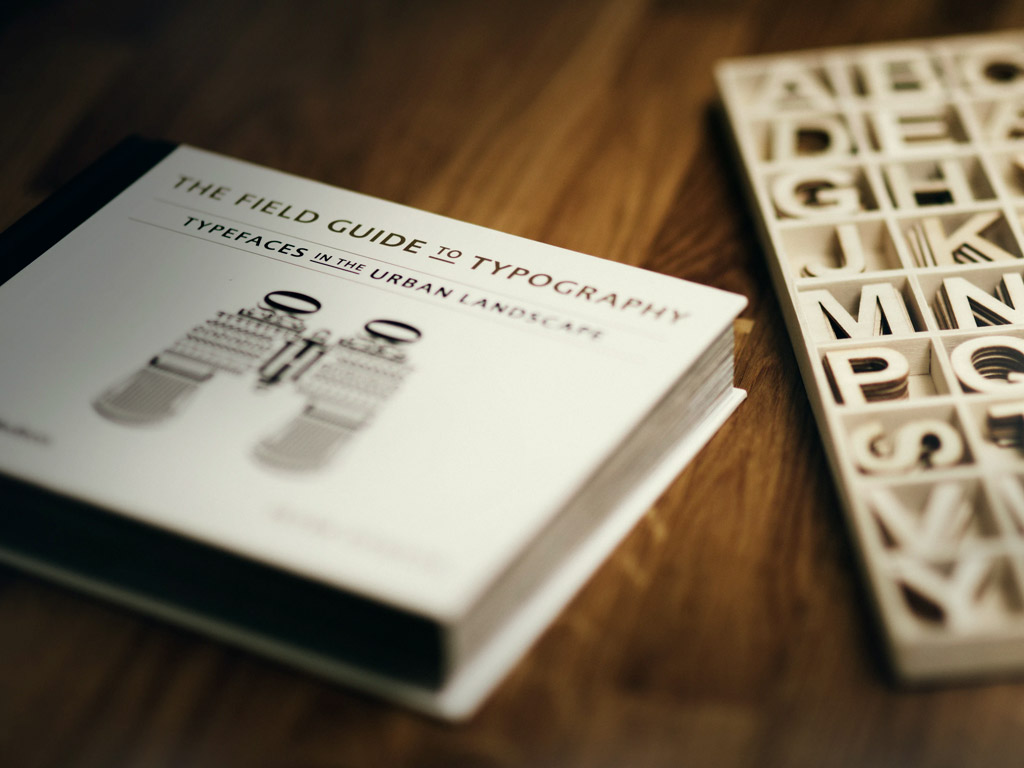 Image Size Matters, Too
Have you ever been to a website where the page takes a while to load and while it is the image is slowly revealed? It's a pretty good bet that images is way too large for web use. Without getting too technical about high-resolution photography versus web-use imagery, we'll simply say that optimizing your images for web use is pretty important. Not only do images that are too large affect the user experience, they also take up a lot of room in your site's database.
Image size can get confusing. Try using an image conversion service to export your large images for web use. (When you work with Studio Barn Creative, we provide this service at no charge. Ask us for those details).

This is especially important if you've received images from a photographer who most likely will send you high-resolution images that can be as large as 3 feet wide. Yep. Scale those images down before loading to your website.
A Secure Site
Whether you're selling something from your website or asking for someone's name and email address in a lead capture form, be sure your site is secure for your website visitors. A secure site is one that has a padlock icon next to the URL in the address bar. This is achieved by installing an SSL certificate. These can be purchased separately from your hosting and installed, or working with a hosting provider (see below) that offers this as part of their monthly fee.

Many consumers are tech-savvy enough now to understand that without that padlock in the address bar, they shouldn't enter any information on a website.
Be Part of the Web Conventions Club
Web Conventions are not meetings that web developers attend. In this sense, web conventions are a basic set of rules, or best practices, used by web developers that provide the best user experience. Here's a version of this list:
Place your logo in the top left of the screen (and be sure it is an active link back to the homepage of your site)
Navigation/Menu bar should be at the top of your site
Include sitemap and privacy policy links in the footer of each page of your site
Include Social Media icons in the footer of your site as links to your accounts
Social Media Icons and Links
We touched on Social Media links above in web conventions. And, this one is worth repeating with an extended note.
Be sure to make it easy for your visitors to find you on social media. Put those links in the footer of each page of your site. Making visitors hunt for your accounts, or hiding these links away only on the About or Contact page misses out on this 'free advertising' and opportunities to connect with your audience.
For instance, we were recently asked by a website maintenance client to add a tracking tag to their website (we did not build their site). Before doing so, we wanted to be sure that they had included a link to that social account on their website. We couldn't find any of their social icons at first look. They were hidden in the middle of the home page, and only on the home page. This was not an ideal user experience.
Also, be sure these social media icons link to your actual social media account page/feed. This is important. On more than a few occasions we have seen these icons link only to the general Facebook home page or Instagram home page and not the client's actual business account. This leaves visitors 'abandoned' and lends to a poor experience.
Finally, please note that Google+ is no longer an active social media platform for the general consumer. It was shuttered in April of 2019. If you still have a link to Google+ on your website, it should be removed. Google+ pivoted and made the platform active only as an intra-organization discussion platform. They also renamed it 'Currents'. Meaning, only those within your business/team can see what is posted. Read more about the Google+ shutdown here.
Choose Fast and Reliable Website Hosting
When we are talking about speed and reliability, website hosting matters. It really really matters.
We understand that when you're a new business, budget is a major consideration and some hosting providers seem 'expensive'. We also understand that some website hosting providers offer what seem to be 'great deals' that are difficult to resist. Many times these deals turn out to be not so great.
Did you know that not all website hosting services are the same, not all website hosting providers are the same, and not all website hosting is created specifically for sites built on WordPress? As such, we always recommend Flywheel for not only speed and reliability, also their exceptional customer service.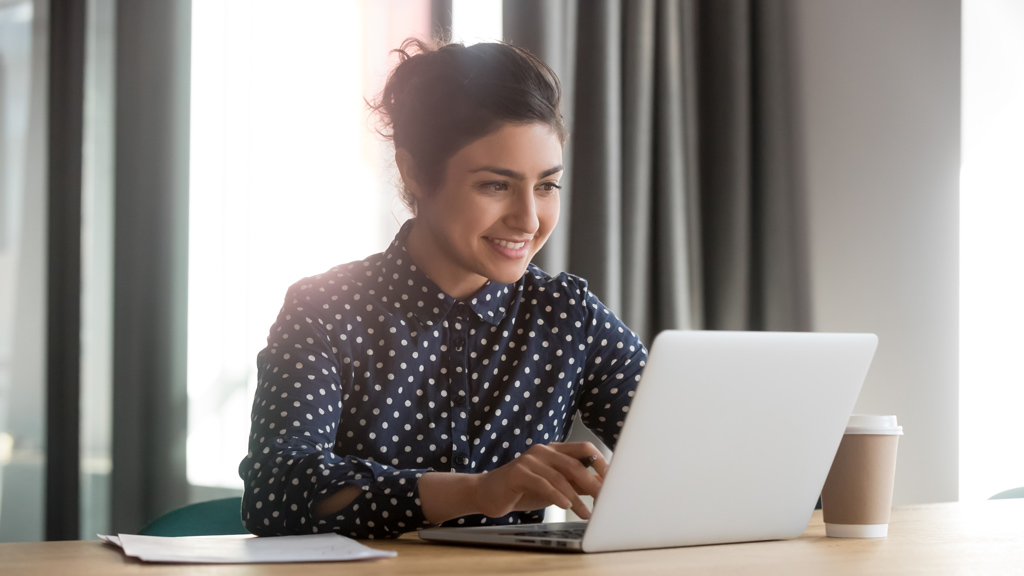 Studio Barn Creative has the pleasure of providing website maintenance for several clients whose websites we did not originally build. These sites are therefore hosted with companies that the client's chose, sometimes several years ago, before hosting was 'tuned' specifically for a WordPress site.
The issues we see with these sites can include consistent (almost daily) intermittent downtime lasting as long as 20 minutes at a time, and outdated PHP versions. PHP is the scripting language that runs WordPress. Outdated PHP can cause the plugins used to build the site to malfunction or not work entirely. A site with broken functionality or that won't open at all will create a negative user experience every time.
With website hosting, users really do get what they pay for. At the writing of this article, Flywheel offers $15/month hosting or $180/year.
Creating a Pleasant User Experience for Your Website Visitors
Creating a pleasant user experience for your website visitors is one of the first touch points you'll have with them. As a small business owner, connecting in a positive way with your audience is a valuable first impression.
And, to make it easier for you, we've condensed all the tips above into a downloadable user experience website 1-10 checklist to aid in making updates to your own website.
---
Have questions? Let us know and let's connect at info@studiobarncreative.com.
We Hope You Liked This Article
NO TIME TO LEARN THE ROPES?

Our team provides wickedly effective websites, maintenance plans,
+ digital marketing services
for businesses just like yours.

Click HERE to get started.