Benefits of Social Media Marketing for Small Business
Social media marketing is more than regularly posting to social platforms. When done with a strategy that supports business goals, the benefits include everything from fostering relationships to increasing your bottom line. Truly.
Last Updated April 27, 2023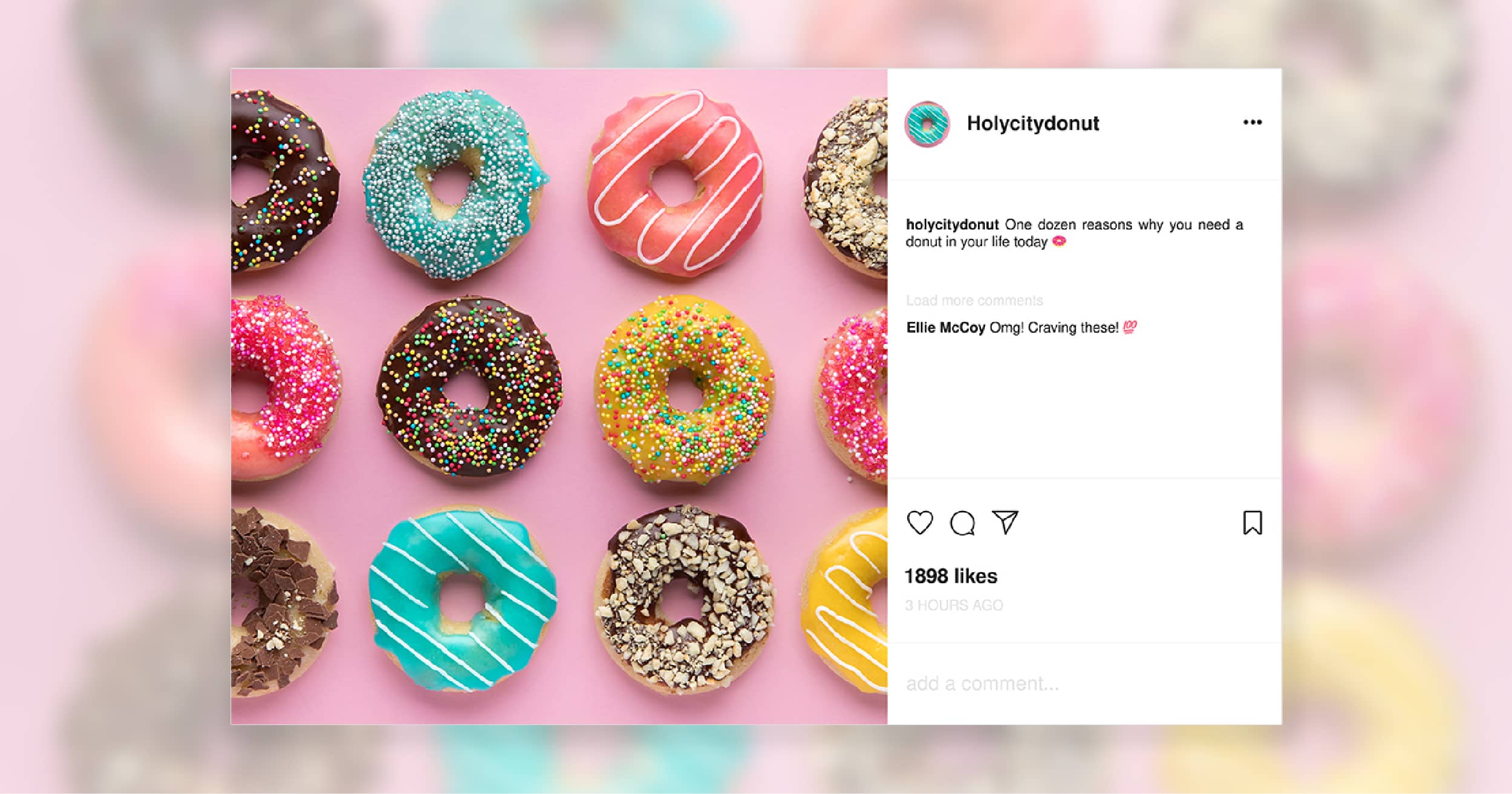 Social Media Marketing Benefits That Are Yours for the Taking
It's no secret that the benefits of social media marketing have the power to impact your business in ways that a website alone does not. In fact, over 70% of brands are confident that social media marketing can support their business goals. And yet, only 30% feel confident that their current approach is effective.
To be truly effective in your social media marketing program, a strong content strategy is required. The key, which is often overlooked, is to have your social media content strategy and overall business goals tied to one another. With that in mind, the following benefits are yours for the taking.
What to Expect from a Well Planned Social Media Marketing Strategy:
Jump to specific sections with these links, or read them through one at a time.
Who wouldn't want all that?
What Is Social Media Marketing?
Social media marketing (SMM) is the use of social media (e.g. platforms like Facebook, LinkedIn, and Instagram) as part of an overall marketing strategy to assist in building awareness of a company's brand, increase sales, and drive website traffic. SMM implements a planned strategy on social platforms with the objective of reaching a broad target audience.
SMM is more than regularly posting content to platforms. It involves a plan whereby each post, piece of content, caption, and comment supports your business's goals, strategy, and objectives.
Content Pillars are a Must for Social Media Marketing
Using content pillars is the most effective way to support company goals and objectives through social media. Creating content without using content pillars will almost always lead to wasted time, if not also wasted money.
What are your business's content pillars? For each company, they look a little different. Professional social media marketers will help you to identify and describe them in detail. In general terms, content pillars are the "Why", "What", and "How" of your business. Using these will strategically help you build a rapport with your audience that will go beyond their initial digital experience with you.
Using Content Pillars
Each piece of content on your social platforms should have a purpose that falls into one of these three content pillars. Creating content that speaks to your audience's lifestyle, explains how your product/service benefits them, and how your expertise enables you to provide such incredible service/products is the formula for effective social media content. If, instead, your posts are focusing on you and not your client, you're missing out and maybe even turning-off segments of your target audience.
Focus On the Goal, Not the Shiny Object
Many businesses have a divided focus between growing Instagram followers, launching Facebook ads, getting on TikTok, or starting the most recent trend (and they're not always sure why or what the objective is). These activities all have value. However, if they are not directly tied to the very next goal you have, it is simply a distraction. The business owners that resist the urge to do all those things simply because they are told they are supposed to – and instead focus on one thing at a time that's best for their own actual business growth – are the ones that will reach their goals ahead of the rest.
What Are The Benefits Of Social Media Marketing For Small Business Owners?
As a small business owner, there are several benefits to maintaining a strategic and engaging presence on social media. These benefits increase with the use of paid social media marketing efforts that provide reach to a much broader audience.
According to Forbes, the average American internet user spends nearly 2.5 hours daily on social media. While many people utilize social platforms for connecting with friends and family, they are also increasingly using these platforms to discover new products, tutorials, services, and opportunities. 
Below, we'll detail the different benefits of social media marketing for small business owners.
Increasing Brand Awareness
An active and strategic social media presence can give small business owners an advantage over competitors who rely solely on website traffic, word-of-mouth, or consumer reviews. Whether you manage a local service company, sell products online, or have a brick and mortar shop, sharing content that connects with your target audience provides limitless opportunities to increase awareness of your brand. Meeting your customers/clients where they are is easy with social media.
In addition, according to LUTH Research, social media is a strong influencer in the world of online shopping. Shares and recommendations of products or services help increase brand awareness, improve buyer trust, and increase sales. In fact, according to Hubspot, 71% of consumers are more likely to make a purchase based on a social media reference.
Increase in Website Traffic and Sales
Social media affects your website traffic by providing more visibility to your content.
As part of your social media marketing strategy, you can drive traffic to blog posts, or simply be so unique or inspirational that people will seek out your website (which is hopefully listed in your social profile).
Additionally, when people share your content within their own social networks, they're showing it to even more people who may be interested in what you do and they will want to visit your website to learn more about your business.
While these new visitors are on your website, some will make a purchase. Others have just started their customer journey. This means, you are planting the seed of brand awareness. If you make a good impression, they may be back to make a purchase or request your services.
Fostering Personal Relationships with Your Target Audience
One of the most rewarding benefits of social media marketing reaching a broad audience is that it fosters personal relationships with existing and potential new clients/customers. For years, businesses were using mass marketing techniques (e.g., television) to reach a broad audience with their message. Today, social media marketing provides a more personalized and direct way to connect with your target audience. As a result (when done well, of course), customers are more likely to pay attention to and engage with businesses that they know and trust. Remember the Bob Burg quote, "People buy from people that they know, like, and trust".
Faster and Easier Distribution of New Content
Creating new and helpful content is the cornerstone of an effective digital marketing strategy. Social media content distribution is the process of sharing, publishing, and promoting content on various social media platforms. This content can be anything you wish it to be. It may be created strictly for social media use. Or, it might be content that's re-formatted and used on social media (e.g., an infographic from your website). Or, it might even be created to alert others to content posted on a different platform. For example, think of using an Instagram post to alert your audience that you've just posted a link to a relevant and helpful blog article on your Facebook feed. That article on Facebook will take visitors to your website to read its contents.
When you put advertising dollars behind the distribution of content, it's not only easier and faster to distribute content, it also reaches a much broader audience. Why would you want to consider this approach? As of the writing of this article, only 8% of your posts are being seen by your followers on Facebook. That number is even less on Instagram.
Think about spending $15-$20 per day for a handful of days to let people know about new content. For instance, a time-bound sale or a new helpful article that you've posted on your website. Or even to let your audience know about a new product or tutorial.
Industry, Audience and Competitor Insights
There are several resources to give you everything you need to make data-driven social media marketing decisions. Within your Facebook, LinkedIn and other social media accounts there is an Insights section choc full of valuable data. As an example, on Facebook you can see demographic and engagement behavior data for your audience. Even more powerful, you can see this info for your competitors. Go even deeper with the Meta Business Suite.
Within LinkedIn, you'll be able to view the titles and positions of followers, along with industries that comprise your audience.
Using a third-party software like Keyhole.co, you can find data about a host of different social media key performance indicators.  For instance, measure the real impact of your social media campaigns, including engagement from key influencers and total reach generated. The popular Buzzsumo.com will analyze your competitors' content strategy.  Why is this helpful?  Your competitors have found followers that are interested in products like yours, tested content, and connected with industry influencers. This allows you to learn from their strategy and implement what works best. They even offer a free plan to get you started.
Having access to this type of information will help inform social campaigns. Those campaigns will better target the people who are most in need of your product or service.
Reduces Lead Generation Costs and Increases Sales
Lead generation is the fuel that stokes a small business's fire. A rise in likes, sharing, and recommended posts can increase your sales without breaking your budget. One report demonstrates how businesses can increase their revenue by 24% when using social media marketing to generate leads.  
Most social media platforms like Facebook, Instagram, and YouTube are free to join. At the beginning of 2022, the number of social media users across all platforms was approaching 4 billion. It is hard to think of another avenue where a small business owner could gain access to that extensive of a market at such a low cost of entry.
Small business owners can make the most out of their social media accounts by engaging in paid social advertising. When scrolling through your own feeds, you may notice how companies/individuals you don't follow appear as "Sponsored" or "Suggested" categories. What you're seeing is the result of paid advertising. You can use the same strategy to reach new or existing customers for your business.
Social Media Supports Your SEO and Improves Your Google Ranking
Does your social media presence affect your Google ranking? The short answer is yes. Understanding the relationship between social media and SEO can be a little tricky, though.
Here's what we know. The team at Google in 2010 acknowledged that social signals help organic ranking. In 2014, Google went further to say that they do not treat social media profiles as ranking signals, but rather as their own organic search results. So what does that mean for your business?
It works like this. When you see websites ranking at the top of the search engine results pages (SERPs), they most likely also have strong social presences. However, those social profiles aren't directly influencing those rankings. Those websites as a whole are already functioning well. The takeaway is that a strong social presence will help your already well designed/functioning website to gain additional ranking "juice". If you only have a strong social media presence, and a suboptimal website, Google will rank your website poorly based on its face value alone, and a strong social presence won't help your site to rank higher.
As a final note, according to Search Engine Journal, if you are looking to improve your SEO, it is especially important for you to invest in social media.
Why Consider Social Media Marketing?
Simply put, small business owners can use social media marketing to support, elevate, and propel their business forward.
From helping our clients to avoid common digital marketing mistakes, brainstorming ideas for compelling content, and demystifying certain SEO topics, our team at Studio Barn Creative is here to help small business owners navigate the world of social media marketing. There's so much to be done, after all, in building an online presence through your small business.
We Hope You Liked This Article
NO TIME TO LEARN THE ROPES?

Our team provides wickedly effective websites, maintenance plans,
+ digital marketing services
for businesses just like yours.

Click HERE to get started.