Websites Built with WordPress That Might Surprise You
WordPress powers over 40% of the websites on the internet today. Each year it gains market share. It's no wonder some well-known businesses rely on the flexibility of this platform.
Last Updated May 16, 2023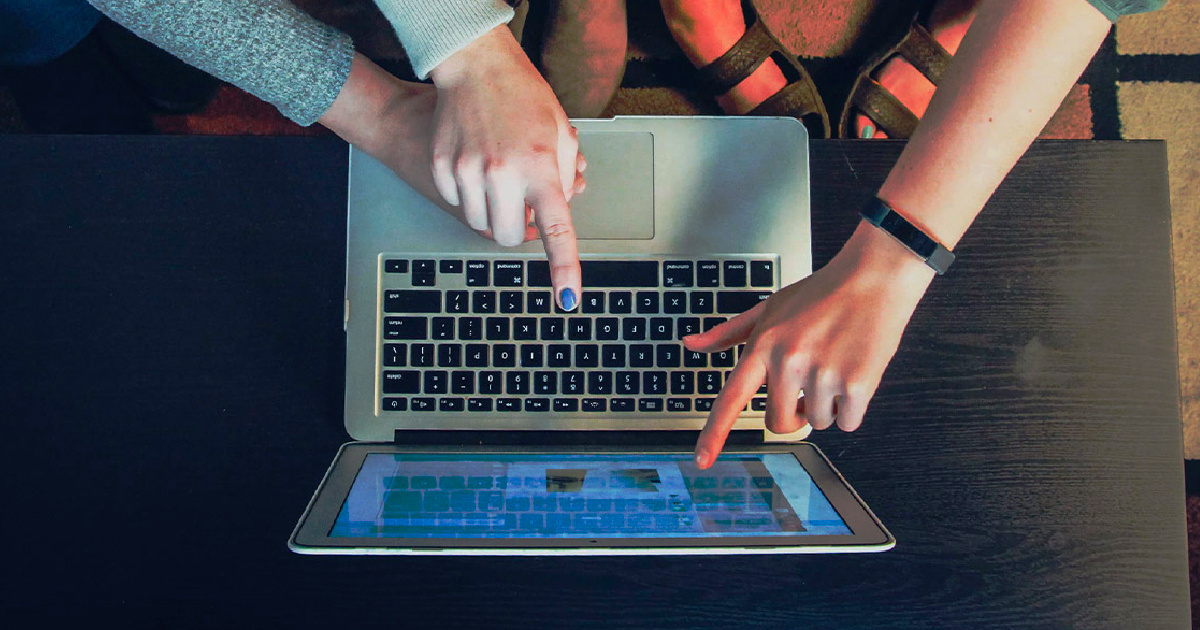 As a business owner, you have several choices for your website platform. Several years ago, WordPress was the leading Blogging-only platform. Since then, WordPress has grown and evolved into one of the leading most website choices for designers and agencies alike. Not surprisingly, while we write update this in 2022, 43.3% of all websites are built using WordPress.
The mistake many make is thinking that WordPress isn't a viable option for what they are trying to achieve. To the contrary. WordPress is truly a full-fledged content management system for business owners of all sizes and millions of users. We love working within the WordPress space so much that we've put together a list of some very popular websites built with it. Because the proof is in the pudding, there are no better testimonials than the choices of our peers, the masses, and those we admire. View this article for additional WordPress stats.
Is it surprising to learn that these big names and companies choose WordPress as their business's platform of choice? In 2022, these top websites also include The New York Times, Spotify, TechCrunch, The White House website, BBC America, and even the Facebook Newsroom.  WordPress is keeping track, too, on their Showcase page.
Katy Perry's website notes at the bottom that the content is copyrighted by Capitol Records (more on them below). This powerhouse record label has been building music stars for decades. It is especially relevant that they've chosen to build Katy Perry's website with WordPress. This signals a huge endorsement for this growing content management system.
Katy's website perfectly displays her tour dates, a handful of full-length videos, and a bodacious photo gallery. Her news section boasts a custom article layout and design and uses eye-friendly font sizes (the larger the better sometimes). The font-family featured throughout the site is "Lato" and is one of Google's trending fonts. In addition, the website links to all of her social media accounts.
Who doesn't love Mickey and all that Walt Disney was about? If a large business like the Walt Disney Company chooses to use WordPress, who can argue with that? The mission of The Walt Disney Company is to be one of the world's leading producers and providers of entertainment and information. Therefore, when they choose WordPress it appears that they have made a well-informed decision.
Using a custom-built theme and several popular fonts such as Monospace, Avenir, and Neutraface, the site is slick and easy to navigate. We are entranced navigating through their menu section. It uses beautiful gradient sub-menu animations and highlights. The use of hero-images at the top of several pages help tell the story that "is" Disney. Using an excerpt feature for each article, this draws visitors into the content. Links and Calls-To-Action (CTAs) are large and easy to find guiding visitors down the path.
Capitol Records, LLC is an American major record label which operates as a division of the Capitol Music Group. Founded in 1942, it is the first West Coast-based record label in the United States. Industry insiders Johnny Mercer, Buddy DeSylva and Glenn E. Wallichs are the original founders. Today, they are a part of the world's leading music company. With artists the likes of Katy Perry, Beck, Eagles, Mary J. Blige, and Paul McCartney (to name a few) it's important to have a strong online presence to promote their talent. Another solid vote for the use of WordPress as the go-to platform.
The website features large high-quality imagery, scrolling playlists with links to music sites like iTunes and Spotify and as a result packs a powerful digital-punch. Obligatory social feeds are present but rather artfully displayed with automatically populated content from Instagram and Twitter. Finally, embedded videos are available for immediate consumption.
The Incredible Christmas Place, at the foothills of the Smoky Mountains in Tennessee, is the premier destination for Christmas gifts and collectibles. With over 1,500 positive reviews on Trip Advisor, The Incredible Christmas Place draws an inordinate amount of visitors each year. Watch their promotional video and then decide for yourself what the draw is.
With tourism accounting for the majority of their foot traffic, enabling website visitors to share their site is paramount. You'll notice several pages with a vertical social sharing banner. This banner allows visitors to share on Facebook, Twitter, Google+, Pinterest and more. Aiding success is the established blog, registration form, and also printable coupons. Furthermore, they offer instant download Letters to Santa. How much fun is that?
05. Facebook
Websites built with WordPress aren't too hard to come by these days. However, Facebook, a technology giant, selects WordPress for their Newsroom website. Nothing too fancy here. The Facebook team has the world at their feet and as a result, choose WordPress. Need we say more?
With a tagline "The Best or Nothing", Mercedes-Benz oozes their requirement for the highest of quality in all that they do. Selling cars in the United States and around the world is a daunting task. As a result, driving visitors to stay on their site is an even larger one. They know that WordPress is up for the challenge. They also know that WordPress is scalable for growth. Mercedes-Benz also knows that websites built with WordPress are easy to maintain. WordPress is the choice of this elite auto manufacturer, therefore, shouldn't it be yours?
Their website boasts an exquisite vehicle selection interface which seems like an impossibility for such a utilitarian task. Search, sort, and select are easy tasks for any website visitor. One to two minute videos are embedded for ease of viewing and are scalable to full-screen without losing quality.
07. Pulse by Target
A custom theme, an organized article archive, and multiple authors drive the Pulse at Target for employees and fans alike. A constant flow of information from categories like product design and development, marketing, and events are easy to find. Either you're a fan or Target or you're not. What is indisputable is their rather simple use of color and text to create easy to digest content for the masses. Another feature of this site is easy social sharing.
Are you a Star Wars fan? Do you need to know what's going on with Star Wars at all times? Maybe you should check out the official Star Wars Blog.
Featured videos are what you would expect from a powerhouse like Sony Music. What you might not expect is a detailed Q & A section while also providing links to featured artists official sites. Sony also provides a list of worldwide contacts and a place to apply for a career. Also provided are Label and Corporate news articles.
We want our MTV … News. With more than 52,000 backlinks (links pointing back to their site from other websites), the MTV News site is heavily visited, read, and referred to. With this much attention, it seems like MTV thought long and hard about which platform to use. WordPress in this instance is bold and easy to navigate. It offers several places for finding, uncovering, and reading new content. What's more, they feature several guest authors that are also sorted by what's "trending".
11. Dole
Searchable and sortable Recipes, challenges, nutrition facts and more can be found at the Dole get up and grow website. The layout is simple as the design engages the visitor. We particularly like the fruit-laden store locator map.
Websites Built with WordPress – In Conclusion
Big brands choose WordPress for their website platform because it is not only easy to use, it is scalable as their business grows. With approximately 2,645 of the top 10k websites on the web using WordPress, it's hard to deny its popularity. In the US (2014 data), WordPress is preferred by 50% of the users, with Drupal scooping up 17% and Joomla getting 6.44% when considering content management systems. Websites built with WordPress continue to pop-up around the world. Most noteworthy is that Facebook has the same number of monthly unique visitors (US) as WordPress.com, but they employ 25 times more people. WordPress employees only 394 people.
We Hope You Liked This Article
NO TIME TO LEARN THE ROPES?

Our team provides wickedly effective websites, maintenance plans,
+ digital marketing services
for businesses just like yours.

Click HERE to get started.