Mastering Construction Quality Control
More than $80 billion annually is lost by the U.S. construction industry. A shortage of skilled workers is at unprecedented proportions. Technology is rapidly evolving in the construction industry. We offer one more reason why these topics should have your full attention.
Last Updated October 2, 2023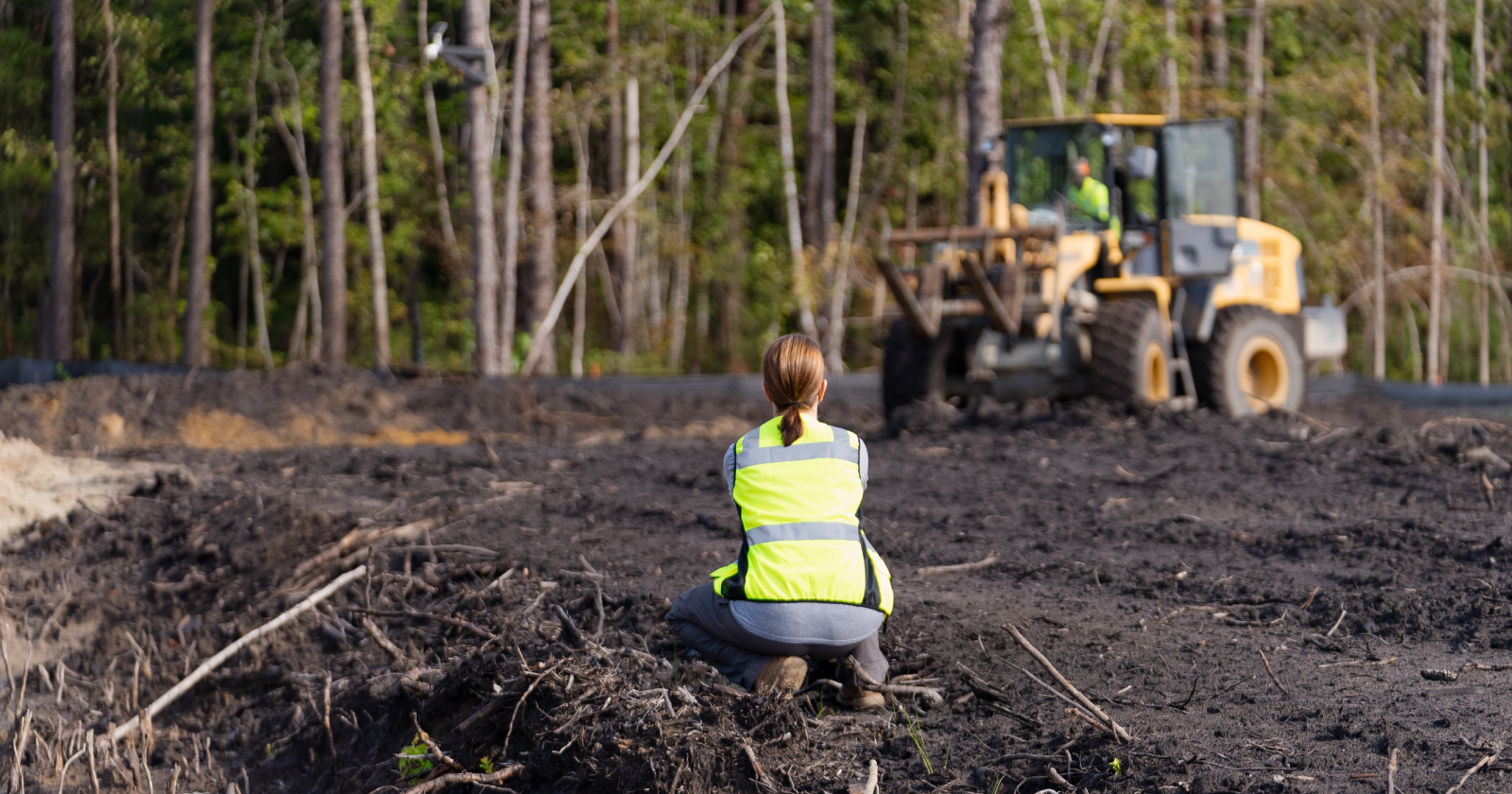 Mastering Construction Quality Control: Overcoming Key Challenges with Realistic Solutions
Quality control is a cornerstone of construction project success, and it comes with a unique set of challenges. We are doing a deep dive into some of these challenges and we'll share a few solutions tailored to overcome them. We believe that no matter the construction company, there's always room to find a way to do things even the littlest bit better. Sure, we don't work directly in construction, but our history with the industry includes working for a global real estate development firm, clients who are sitework contractors and home builders, and family members who have seen the bottom of the hole and the top of the industry ladder. What we know for sure is that when these entities endeavor to do things even just a little better, they often receive more in return than they give.
Table of Contents
The Construction Industry Needs More Skilled Workers
There are simply not enough skilled workers and it is a gaping hole in the construction industry as of late. Quality at the highest levels, which translates into your company's reputation and legacy, cannot be achieved without a well-trained workforce. Beyond the recruiting of crews with the right credentials, it is just as important to match the skill sets of workers with the demands of specific tasks.
Standardized Training & Empowering of Foremen
Beyond that of the OSHA dictates, a construction company must standardize their own way of executing tasks, processes, and projects. Making sure everyone is on the same page is a good start. Ensuring that your team is properly and well-trained should be next.
In general terms, most construction companies will have familiar base standards when typical processes are examined. However, for your name to rise above the norm, it will have to identify and standardize on how to do it differently and better.
For instance, companies may find added value by tapping into third-party industry education providers, thus ensuring a standardized delivery of information and access to a breadth of knowledge. Improving the skills of workers from within your own organization narrows that gaping hole and also elevates quality and increases efficiencies.
Once those standardized procedures are put in place, empowering foremen with the authority to train and guide field crews, contractors, and subcontractors is nothing less than crucial.
Preconstruction meetings are probably already part of your standard process. Are you also using those meetings to outline your uncompromising standard for quality expectations? Weaving the distinction into these meetings will pay for itself throughout the duration of the project. Doing this not only sets the tone early on for the entire team, it also provides a framework for quality assurance.
Once the project commences, continue to empower those foremen with the ability to also course correct in the field when they see things that need adjustments in the moment.
Seamless Communication is a Must
Quality control and effective communication are inseparable. Stakeholder discussions must consistently involve the topics of quality control, outlining compliance, expectations, and safety protocols. You may begin to feel as if you are beating the same drum over and over. Fortunately, repetition is a fantastic teacher and a proven legacy maker.
Digital Communication Platforms
Integrating digital communication platforms will facilitate real-time interactions across your company when they are needed most. It will also minimize errors, flag issues early, and ensure a higher standard of work across different tasks and projects. There are several digital communication platforms to choose from and finding the one that works best for your particular team is key. For instance, when comparing several of these platforms, the AutoDesk Construction Cloud outranks its contemporaries across the board for several key elements.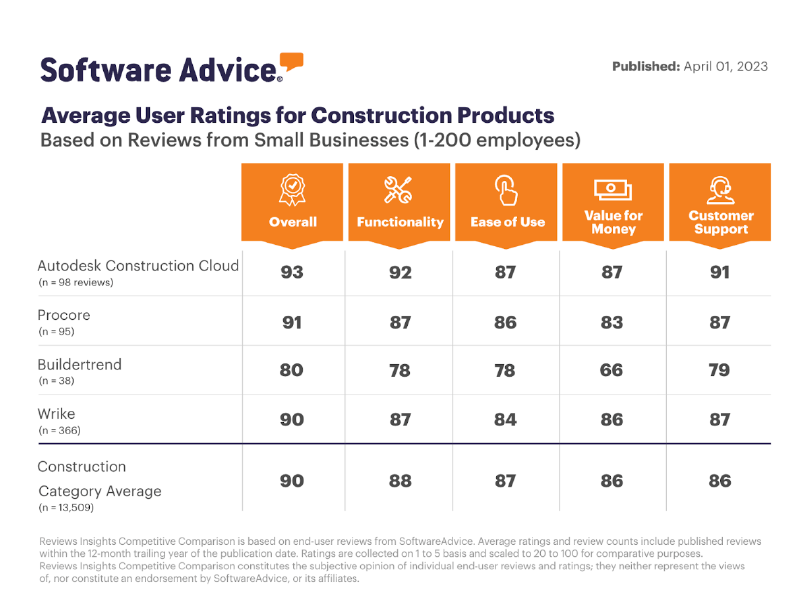 Technology is rapidly evolving in the construction industry. Rapidly. Digital tools can significantly enhance productivity and efficiency, thereby facilitating better quality control.
Modern quality control solutions, such as the advanced project management software outlined above, can offer invaluable insights, automate repetitive tasks, and centralize information, contributing to high-quality project outcomes.
Pitfalls of Poor Documentation
On the other hand, inefficient documentation can lead to project delays, quality issues, and, ultimately, increased costs. According to a study, the U.S. construction industry loses more than $80 billion annually. This is due to poor documentation practices and decisions based on bad data. The referenced study highlights and pinpoints the areas where communication starts to break down. It also details the subsequent domino effect it causes at every level.
Centralized Document Control
Ideally, the most important documentation to the company should be searchable, accessible, and centralized. All stakeholders should have access to important documents like RFIs, punch lists, contracts, and designs throughout the project's life cycle. This type of centralized document management eliminates the friction and time delays traditionally associated with the task of hunting for important information. Even the smallest of time delays can feel like a lifetime when you're in the field, causing surveyors, foreman, superintendents, and project managers to make the quick decision based on the information they have at the moment, rather than the right decision based on all the information they need.
Quality Assurance: A Decision and a Checklist
There is a choice to be made about quality assurance. Decide if you want it to merely meet minimum requirements or if you will set your standard well above what is required. The latter ensures that the people and groups that matter (for example, land owners and regulatory agencies) will come to know what to expect from you and seek you out or soften because of that standard.
Further, a comprehensive quality assurance checklist ensures that each inspection is precise and thorough. This helps to prevent any oversights that could affect quality. For even more efficiency, conduct routine quality audits to assess how well the project aligns with these set quality standards. Immediate corrective actions should be taken whenever discrepancies are found.
Construction Quality Control: How it Translates to Digital Marketing
The challenges of construction quality control are daunting but not insurmountable. By standardizing training programs, establishing rigorous communication protocols, optimizing documentation practices, and leveraging technological advancements, your company becomes inherently easier to market. Not only will digital marketing agencies like ours have overflowing troughs of content from which to pull from, your employees, clients, subcontractors and essentially anyone who interacts with you will be able to generate high-praise content. There is nothing more valuable than user generated content to bolster your position in the minds of your audience and to attract the right employees and clients.
We Hope You Liked This Article
NO TIME TO LEARN THE ROPES?

Our team provides wickedly effective websites, maintenance plans,
+ digital marketing services
for businesses just like yours.

Click HERE to get started.