CDN for Your Business – What is It and Do You Need One?
A CDN — Content Delivery Network — helps your website visitors view content faster. If your site isn't yet using one, it's worth considering.
Last Updated May 16, 2023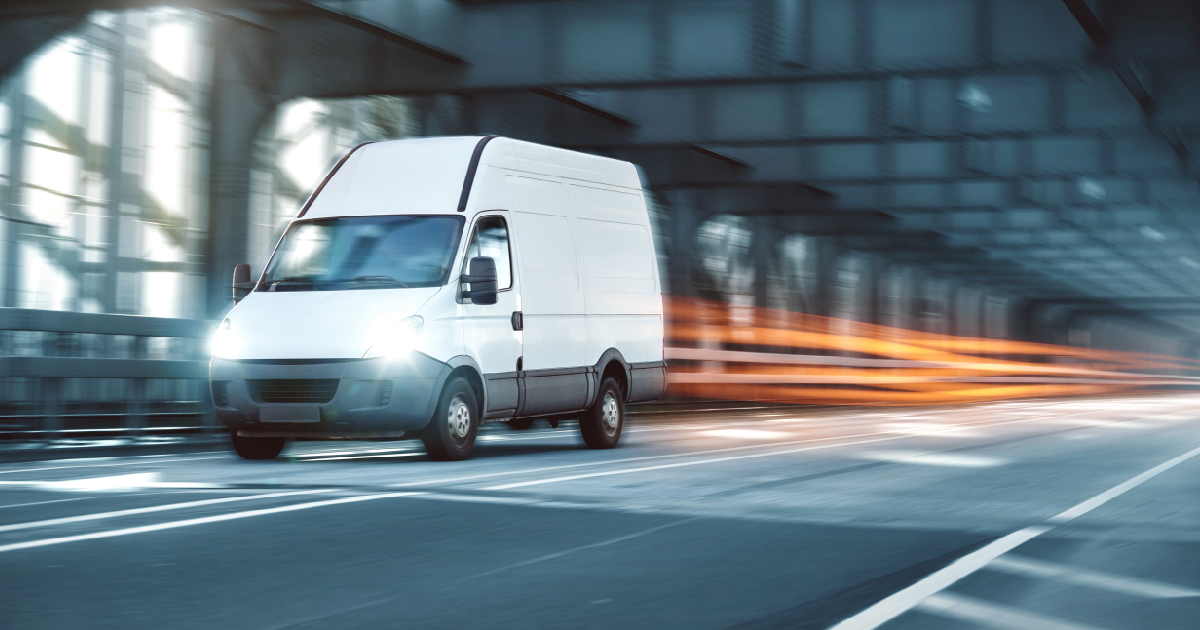 What is a CDN (Content Delivery Network)?
A CDN (Content Delivery Network) is a group of servers all over the world (yes, the world) that hold copies of your website files. The servers in this delivery network then deliver your website to people who request it. The server located closest to your website visitor will serve your website files to them through their browser. Sounds pretty boring so far, right?
So Why Would I Need a CDN?
The biggest benefit to using a CDN for your website is speed. The closer the server is to the person requesting your website, the faster your website will be. Think of it like the Pony Express. Each time someone asks for information from your site, servers have to run that information to them. The farther away they are, the longer it will take to deliver the information. Therefore, if most of your website traffic is generated close to your hosting provider's servers, you probably do not need a CDN. If your target market is a bit broader than that, you may want to consider a CDN.
Can I Get a Visual, Please?
Below is an illustration of how a CDN operates.  On the left is a typical web hosting server, or non-CDN. There is only one server and anyone visiting your site will have to wait for the server to send information to their location. This picture does not illustrate very well a scenario where a server is located in Maryland and a customer requests your website in California.  That distance would be much farther.
The illustration on the right shows different servers located around the world serving your website files to customers from their closest server.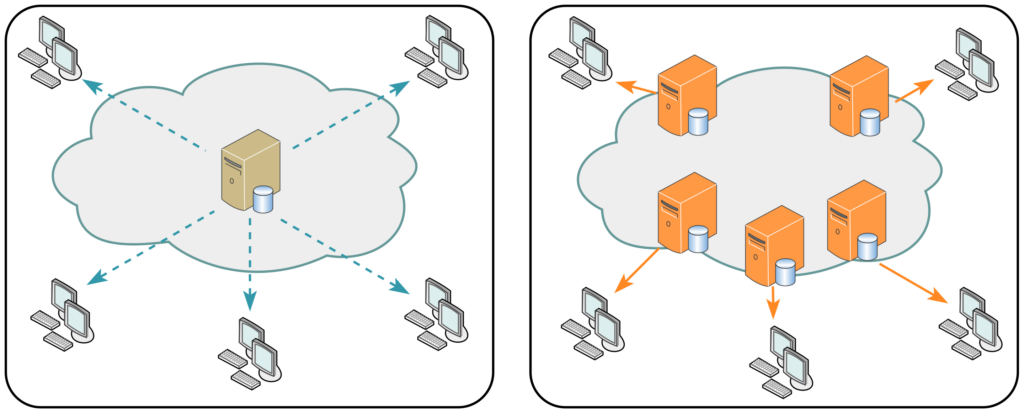 Added Benefits of a CDN for Your Business
As a small business owner, you've got some competition on the web. To help your business compete, you've created content on your website that is optimized for search engines. Search engine optimization improves your search engine rankings. Did you know that speed is also a ranking factor for Google? Ergo, a CDN for small business can help improve your search engine ranking.
CDN and Customer Conversions
Customers want sites to load fast. This applies to small business websites as much as it does on an e-commerce or large website.
When your website pages load quickly, it improves the overall user experience. It is important to ensure fast page speed to keep your customers on your site through their purchase or search for information. When users are frustrated by slow page speeds, they will leave.
My Website Contains Videos and Other Large Files
If your site contains video and/or other large files, a CDN is exactly what your small business website needs!
A CDN will not only help that content to load more quickly, your customers will have a seamless experience. Improving load times tends to reduce video buffering. And, it ensures that video quality is the best that it can be.
A CDN for Small Business Isn't Absolutely Necessary
The following is from GTMetrix as it relates to CDNs.
A CDN is a "next-level" optimization. It is not a self-contained fix like a server configuration change or a small code modification. CDNs are paid, third-party services, and so implementation of one depends on your goals, priorities, and budget.
Will a CDN help improve the performance of your website? Yes. Is it absolutely required for all websites? No. You can still provide a decently fast website experience without a CDN – but it would probably be faster with one.
For those with heavy traffic, mission critical websites and those that are serious about providing the best possible experience for all their users, a CDN should be a crucial part of their optimization strategy.
Where Are Servers Located?
Each CDN provider can choose their server locations based on their experience and review of historical data.
What Does a CDN for Small Business Cost?
Every CDN provider offers different price points. We've provided a few links below to popular providers so that you can take a look and compare for yourself. The last sentence is the best, though.
At Studio Barn Creative, we work exclusively through our preferred hosting provider, Flywheel, to incorporate a CDN for business websites. Flywheel has partnered with Fastly and includes the price of a CDN in all of their hosting plans.
We Hope You Liked This Article
NO TIME TO LEARN THE ROPES?

Our team provides wickedly effective websites, maintenance plans,
+ digital marketing services
for businesses just like yours.

Click HERE to get started.