Backlinks Building and What to Beware of
Backlinks building is a big piece of some digital marketing agency's services. But it shouldn't be and this article explains why.
Last Updated May 16, 2023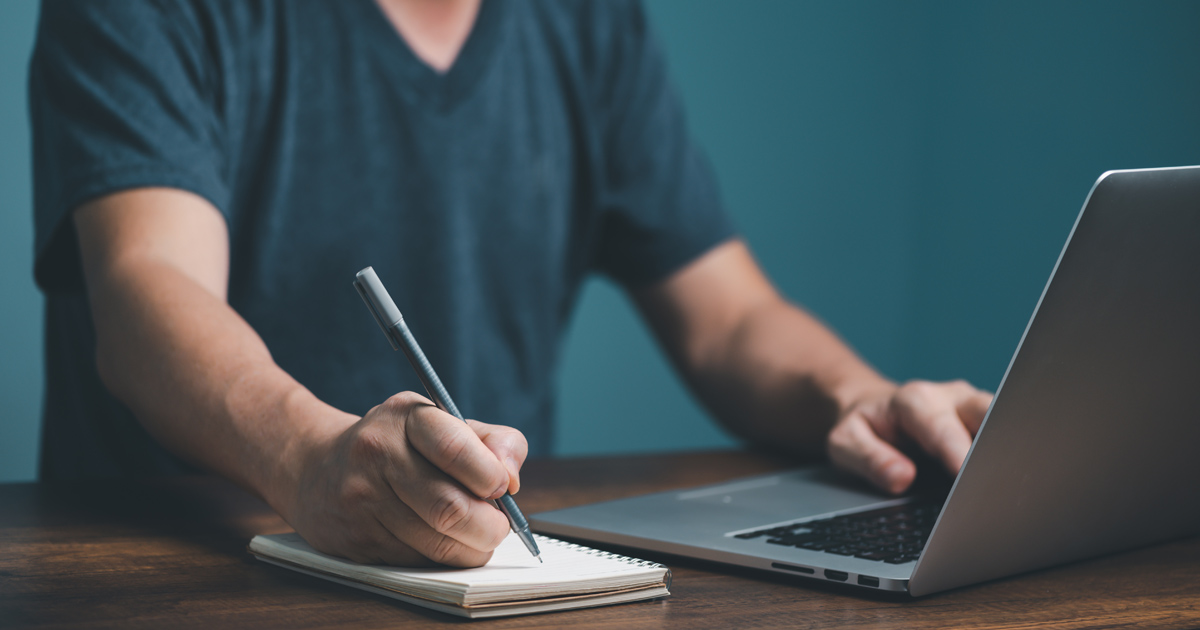 When It Comes to Backlinks Building, Think Quality Over Quantity
If you're a business owner with a website, the chances are high that you've received communication from an "SEO expert" advertising their backlinks building services.
Put simply, backlinks are hyperlinks from other people's web pages that lead to pages of your website. For example, "Education Website A" might create a link on their website that will take people to an informative article on "Education Website B". The link on Website A is considered a backlink to Website B.
Years ago, SEO professionals touted the value of backlinks, and an insidious backlink campaign movement followed. Suddenly, everyone thought they had cracked the code of Google's rapidly evolving SEO algorithm.
That was not the case.
In today's SEO realm, initiating a campaign to secure a high quantity of irrelevant, non-authoritative backlinks can have zero effect on your website's ranking improvement; even worse, it can prove extremely detrimental.
When it comes to backlinks, Google urges website administrators to prioritize quality over quantity. Going against this advice by creating or investing in artificial backlinks building campaigns can harm your business's online traffic in ways that take months and years to recover, and at a significant cost to your business.
How does Google Differentiate between Negative and Positive Backlinks?
According to Google, "Any links intended to manipulate PageRank or a site's ranking in Google Search may be considered part of a link scheme and a violation of Google's Webmaster Guidelines." Buying or selling links that pass PageRank, exchanging money, goods, or services for links, or sending someone a "free" product in exchange for a link are all violations.
Additional violations include, but certainly are not limited to, excessive link swaps, creating pages or sites specifically for cross-linking, using automated services to generate backlinks to your site, or stipulating backlinks in any contractual agreements.
As we mentioned in the introduction, Google prefers quality backlinks building over quantity. When considering a potential backlink, website administrators should first ask themselves, "Does this link direct my site visitors to an authoritative site?" and "is my backlink relevant to the content in my article?"
Authoritative sites are, for the most part, recognizable names within their niches. For example, the first link in this article directs readers to Google Search Central, a highly-authoritative site on the topic of best SEO practices. The link is also relevant to the purpose of this article in that it lays out the guidelines for avoiding link schemes.
How Can Backlinks Building Campaigns Harm Your Website's SEO?
Website administrators with little-to–deep SEO backgrounds cannot claim ignorance regarding Google's Webmaster Guidelines. Google keeps track of a website's history, and it's too easy to notice when the quantity of backlinks skyrockets from zero to hundreds in a short time.
Google Webmaster Trends Analyst John Mueller recently shared that a single positive link from a relevant website can have a more profound and positive impact than millions of low-quality links. Engaging in link schemes to rapidly secure hundreds or thousands of backlinks will almost certainly garner a dreaded Google Penalty.
When Google discovers a violation of the Webmaster Guidelines, one of its employees will send you a Manual Action through the Google Search Console. You will then sit back and watch in distress as your website gradually falls off the top of Google's search engine result pages (SERP). The major consequence here is a drastic reduction in your website's traffic and, therefore, your potential revenue.
How Difficult is it to Recover from Receiving a Google Penalty?
It can take upwards of months and years to recover fully from a Google Penalty due to the tedious process of removing backlinks from your website in violation of Google's policies.
This process can be incredibly daunting for website administrators with a superficial SEO background, as you'll almost certainly need to hire someone to complete this process for you. Even those with significant SEO knowledge still have to devote time, money, and energy to the ordeal – all energy they could be investing in choices that might have positive SEO outcomes.
To start recovering from a Manual Action, you'll need to generate a list of every single artificially-created backlink. For major offenders, this could mean thousands of links. You'll then submit your list to Google in a disavow format, along with a Reconsideration Request. This is done with the hope that Google will ignore these links as part of your ranking algorithm. The key word here? Hope…
You see, Google employees take weeks or even months to review your request and cross-check all the bad links. Ten times out of ten, you'll receive a response that your disavow list is incomplete. This will be followed up with a note that the Manual Action will remain.
Most offenders repeat this soul-crushing process upwards of 20 times. If that's not a strong enough incentive to follow Google's Webmaster Guidelines, we don't know what is.
That Sounds Terrible! How Do I Build a Manual Action-proof Backlinks Building Strategy?
All Google wants is for website administrators to develop backlinks organically. We're suggesting a few simple tips to help you adhere to their policies and simultaneously improve your website's SEO.
First, using Google's Search Console or Neil Patel's Ubersuggest, find out which sites are backlinking to your website. You're looking for links from authoritative sources. There are free SEO tools, like Moz which you can use to check a website's domain authority. Extensions like Moz will automatically display a ranking score of 0-100, measuring that site's SEO success. Google's domain authority is, unsurprisingly, 100. A score above 60 is still considered superb, while a score between 40-50 is viewed as average.
Second, be sure that the backlinks are from relevant sources. Backlinks from reputable industry blogs or content from well-respected brands are preferable to backlinks from open directories, comments in forums, and social media posts. Most of the time, those are neither relevant nor authoritative.
Third, avoid websites, digital marketing agencies, or solicitors who offer backlinking campaigns as their primary service. You'll possibly receive direct offers from these sites. Just say, "No." Better yet, block their correspondence. You have other things to worry about!
Build Backlinks for FREE
Instead of paying for backlinks, build them for free. Building backlinks organically does require some hard work. It is also the proper way to generate them. Neil Patel's video provides actionable instructions that you can work on today.
Finally, remember that producing unique content is the best way to improve your website's overall SEO. Investing the time to create high-quality content will bring you better returns quicker than a lengthy backlinks building campaign, which can destroy all your past efforts in the snap of a finger.
We Hope You Liked This Article
NO TIME TO LEARN THE ROPES?

Our team provides wickedly effective websites, maintenance plans,
+ digital marketing services
for businesses just like yours.

Click HERE to get started.