Understanding Domain Names and Hosting
A domain name is the anchor for all your online presence. Do you know if you have access to it, or understand how hosting complements it? We try to explain in easy to understand language.
Last Updated August 8, 2022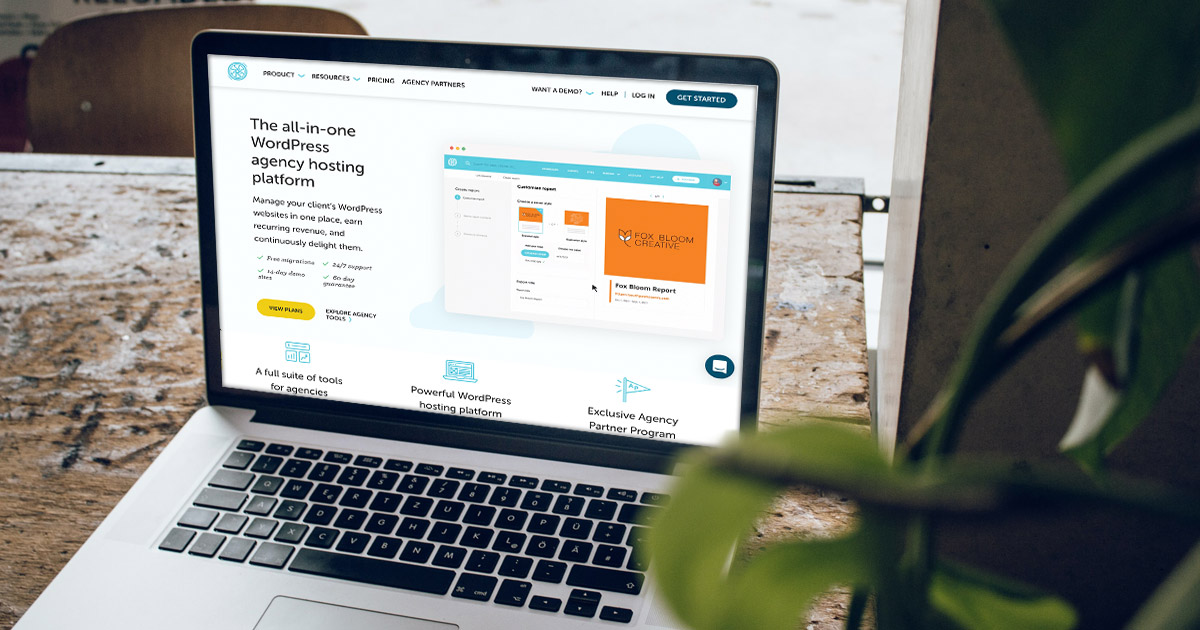 Understanding domain names and hosting can be one of those confusing things in the digital space. Especially for the non-techy. We get it. And, we've been there. Below is a high-level overview of these two items and how to understand them for your business.
WHAT IS A DOMAIN NAME
A domain name is similar to a person's last name. It identifies and is connected to the name of a business. You can keep this domain name for as long as you continue to pay a Domain Registrar (a company that registers the name for your use only).
WHAT IS HOSTING
Hosting is like a house. It is a service that 'houses' all of a website's files. You can move to new houses as many times as you want to wherever you want (like if you are moving from Ohio to South Carolina).
Therefore, your domain name is your business name and will always be your name. Hosting is your address and you can move your address as often as you'd like, while keeping your name.
HOW THEY WORK TOGETHER
When you move your residence, you inform the USPS so they know at what address they can find you. No matter where you go, your name will have an address associated with it.
For a website's files to be shown to the world, we have to tell the internet where they can find your domain name. An internet address is called an IP Address. The IP address consists of several digits. Each Website Host location has a different IP Address (makes sense — different hosting company, different locations). We use that unique Host IP address to inform the world what it will see when it types in your domain name (which gets programmed with the IP address).
WHAT IF I LOSE ACCESS TO MY DOMAIN NAME ACCOUNT?
Many business owners allow a third-party to purchase a domain name for them. Thereby leaving them without knowing the credentials to log into their own account. Or worse yet, with what provider the account is located (e.g., GoDaddy, Google Domains, NameCheap etc.). The problem with this approach is if the third party goes out of business. Or, if an individual originally purchased the domain name, they become unreachable. Losing access to your domain name isn't the end of the world, but it can create a few issues.
Try to Work With with the Existing Domain Name Registrar
Before giving up trying to regain access to your domain name account, we suggest reaching out to your domain name registrar and try working with them. Over the phone where you can speak with a human is usually best. Try to verify your identity and that you really are the owners and should be granted access. They'll ask you questions, one of which may be the last 4-digits of the credit card on file that made the original or renewal purchase.
What if I Don't Know Who the Registrar Is?
Using a "Who Is" search, you – and anyone – can search for the identity of the Domain Registrar of any domain name. This search result may also, if not private, provide you with the name and address of the person/company that is paying for this domain name, when it was originally purchased, and when it expires. We like to use the GoDaddy Who Is website for searches https://www.godaddy.com/whois
What if I Need a New Domain Name?
If you cannot come to an understanding with the Domain Registrar to grant you access to your domain, you will most likely have to purchase a new domain name. This, in the short term, solves the problem. Be aware, however, of the following issues that may occur in the future:
Once the original domain name expires, someone else can purchase it and start using it for their business
Once the new domain name is being used, you may lose access to the content of your existing website (there are several variables here)
It will be impossible to redirect website visitors from the old website pages (e.g. mydomainname/homepage) to the new website pages (e.g., newdomainname/homepage) because you cannot access the original domain to tell it where to send visitors
Search engine indexes (Google or Bing, for example) will continue to show results to your original domain/website and cannot be redirected to the new site (see note above).
Good To Know
A helpful piece of information to understanding domain names and hosting is that they can be purchased together or separately.
For instance, did you know that you can purchase hosting with Flywheel (our fav!) but not a domain name from them? Did you know that you can purchase a domain name and hosting with GoDaddy? Did you know that domain names all function the same (however, domain registrar companies do not)? However, hosting services can be very different from company to company.
As a final tip, be sure to keep your domain and hosting account information (company name, username and password) written down in a safe place. You will need this info in the future. In addition, when working with a web developer, they will need this information to launch a new site or switch hosting providers.
We Hope You Liked This Article
NO TIME TO LEARN THE ROPES?

Our team provides wickedly effective websites, maintenance plans,
+ digital marketing services
for businesses just like yours.

Click HERE to get started.