Importance of ALT Tags for Images on Your Website
ALT Tags are a simple yet impactful way to boost a website's search engine optimization. However, they have to be strategically written if they are to help your site rank better in SERPs (search engine results pages).
Last Updated August 8, 2022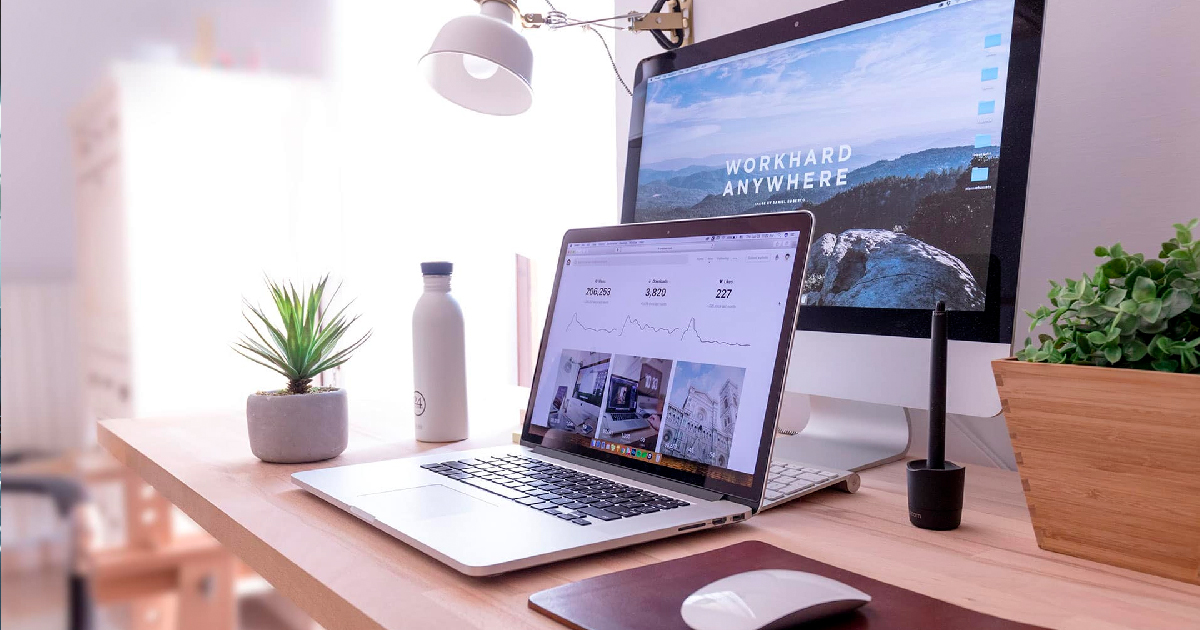 The importance of ALT tags cannot be overstated. As a business owner in today's digital age, increasing your online visibility is essential. This is why search engine optimization (SEO), the process of increasing your website's search engine ranking, is utilized by millions of businesses in the U.S. to gain visibility from their target audience.
With so many businesses fighting for online authority, it's important to do the little things to boost your SEO ranking. The aim is to surpass your competitors in rankings. Implementing the use of ALT tags is a helpful way to optimize your website for major search engines. This also helps you gain a competitive advantage in your industry.
In this article, you'll learn what ALT tags are and why they're an integral part of your website's success.
What are ALT Tags?
ALT tags, also referred to as ALT descriptions, are written copy that describes an image on a web page. This text simply describes everything that is happening in a particular image to assist visually-impaired readers and allow search engines to find, read, and index your entire web page.
ALT text also appears in the place of an image in the event that the image doesn't load on a web page. Although adding ALT text to your images may seem like a meaningless task, there are a wide variety of SEO benefits for doing so.
The Importance of ALT Tags
Today, Google produces just as many image-based search results as they do text-based results. For example, below is a snapshot of the search results for the keyword "email newsletter design".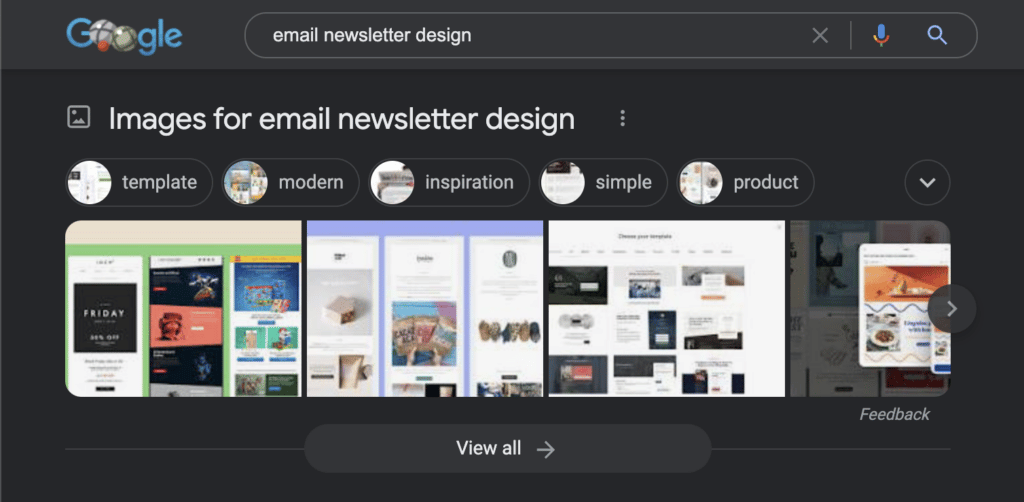 Notice how Google pulls several images as a reference if they search for an "email newsletter design". Scroll down the SERP (search engine result page) to view image results. Or, to view only images, select the "Images" option at the top of the results page. You can bet that many of these images use ALT tags.
As a business owner, we know you want to receive as much online attention as possible. Therefore, adding ALT tags to the images on your website make it possible for search engines to process the image. Then, include it in search results that are relevant to what your audience is searching for.
How to Create Perfect Alt Tags
It's never too late to begin adding ALT tags to existing images on your website. Here are a few ways you can create perfect ALT tags.
Stay Descriptive and Specific – Your ALT tags should describe the entirety of an image. For example, if you have an image on your website of two dogs playing, an appropriate alt tag would be, "alt="Collie and German Shepherd playing in a rose garden". This is the basic option. See Keywords below for optimal use of ALT tags.
Stay Below 125 Characters – Many screen-reading tools typically stop processing ALT tags beyond this point. Keep your ALT tags concise to ensure that they can be read in its entirety.
Use Keywords – While your ALT tags can be descriptive, for SEO it is often better to use the keyword/phrase that your article/web page is aiming to rank for. As an example, this article is about the 'importance of ALT tags'. That is the exact phrase we used for the alt tag of the image above.
What's Next?
In conclusion, adding ALT tags to your images is a simple and impactful way to improve your website's SEO.
We Hope You Liked This Article
NO TIME TO LEARN THE ROPES?

Our team provides wickedly effective websites, maintenance plans,
+ digital marketing services
for businesses just like yours.

Click HERE to get started.