How to Use QR Codes for Your Business
In 2022, QR Code usage increased 159%. You'll find them for more than just accessing menus at restaurants these days. If you're not sure how to use these codes for your business, this read will make you a pro in no time.
Last Updated October 19, 2022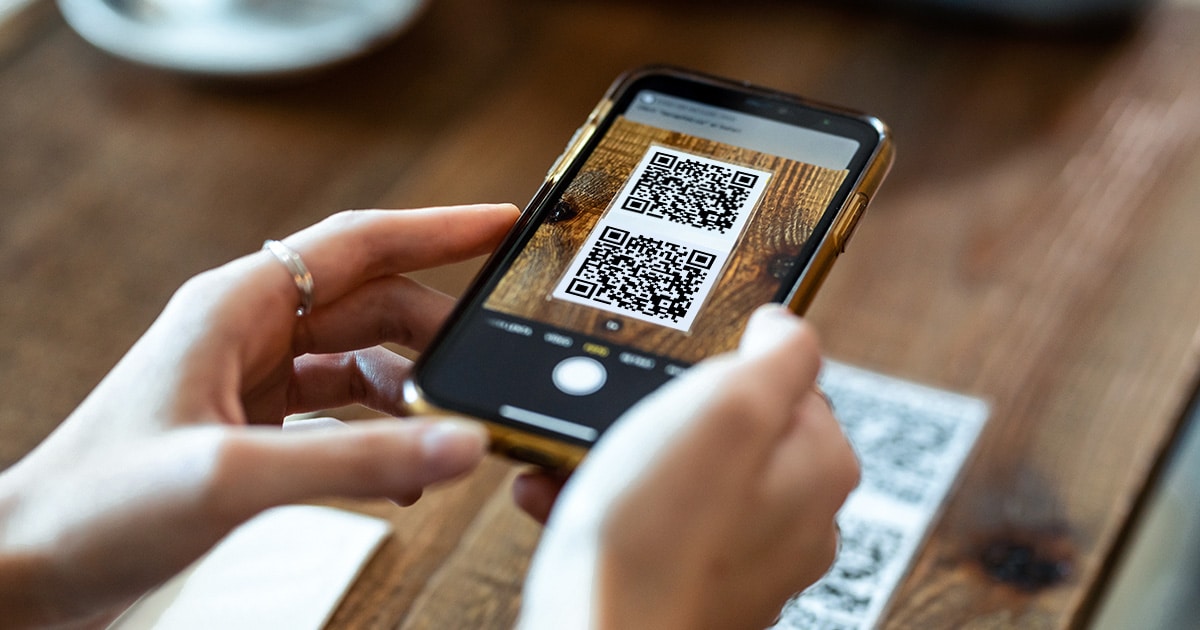 Business owners – are you wondering how to use QR codes? If you aren't using them already, it's time to jump on the bandwagon.
QR codes can work wonders for your business. Most importantly, these codes make it easier and faster for customers to find and view your business information, get in touch with inquiries, make appointments and payments, and promote your work on social media. 
If you think about it, there are zero downsides (and often, zero costs!) associated with using QR codes for your business.
How to Generate and Access QR Codes
Before Google-searching "how to create QR codes," it's important to consider how you're going to use them. For many business owners, using a free code generator (like qr-code-generator.com) is perfectly acceptable. Sites like these allow users to create and save free QR codes with unique frames, shapes, and colors. You can even add your business logo to the codes!
For a smaller group of business owners, it may make more sense to pay a subscription for unlimited codes – specifically if you anticipate keeping track of a high volume of these codes. Once again, your choice will depend on how you choose to use QR codes.
After you've decided on a site, all you need is a link to the page, document, or file you want users to access when they scan your QR code. Once you've pasted the link into the appropriate text box, you can then decide on a format and color scheme.
Business owners with a high volume of codes will want to make sure to keep an up-to-date database of their unique codes. Regardless of how you intend to use them, it is important to perform regular checks to make sure that the codes lead to the intended page or file.
How to Access the Content of the Codes
There are two easy ways to access content via QR codes, and they're both simple! If you point your smartphone camera at a QR code, you will see a link pop up on your screen. When you click that link, you will be directed to the content linked to that code. 
Restaurants have capitalized on this opportunity during the pandemic. Instead of using physical menus, they simply laminated QR codes for patrons to access with their phones. Using these codes in restaurants is also useful because it eliminates waste – particularly for restaurants whose menus change on a frequent basis!
The second way to access a QR code is to download a QR code reader app on your smartphone. Why use an app versus taking a simple picture? As useful as these codes can be, there is always the chance that someone may be using them to spread harmful or malicious content. Certain QR code readers like Kaspersky offer safety checks to ensure that the links are legitimate. Other code readers like QR & Barcode Scanner by Gamma Play save your scan history so that you can revisit important links.
The Top 4 Ways Business Owners Use QR Codes
There are probably hundreds of ways that business owners can use QR codes, and we've categorized the most popular ideas into four categories: view, contact, book, promote.
View
Business owners frequently use these codes to enable clients and potential customers to view specific information. You can insert a link to a website or landing page, which users can then peruse in the moment or on their own time. For example, restaurants might paste a link to their menu, or a furniture store might link to a set of instructions for assembling a shelving unit. Below is our own Studio Barn Creative code that when scanned will open a page of our website. If you're reading this on a desktop, use your phone's camera to scan and see what happens 🙂. At our offices, we can generate codes through our Adobe InDesign software.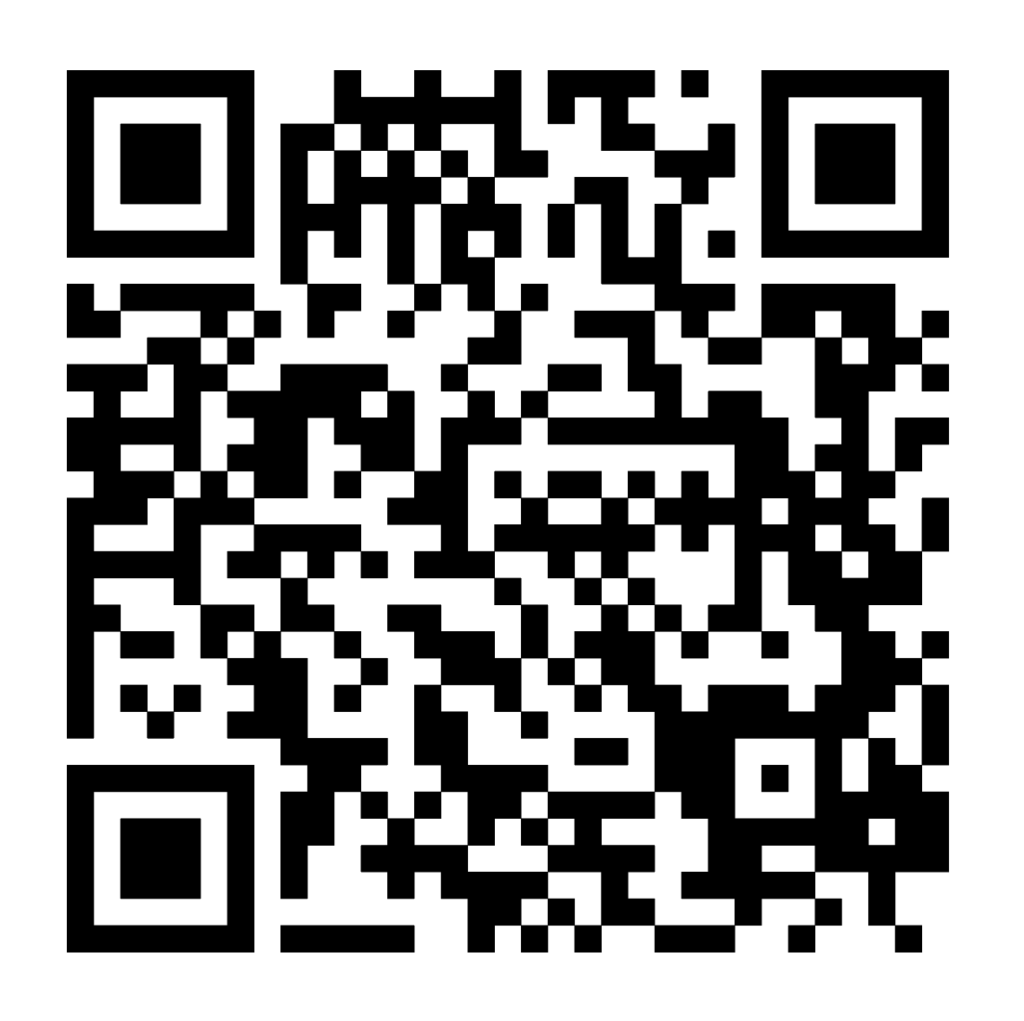 QR codes can also link to photo galleries, videos, or maps. If you're a real estate agent, it may be useful to link to a video walk-through of a new listing. A cosmetologist might link to a photo gallery of their best cuts, color treatments, and up-dos. If your business is in a busy or remote area, it might be worthwhile to link a code to a map of your surrounding location.
Another great way to use QR codes is to link to special promotions or giveaways – only those with the correct code can access the sale, which you as the business owner can control.
Contact
QR codes also make it easy to reach out to a business. Imagine how much business you might lose out on if customers have a difficult time finding your contact information. We are now living, consuming, and doing business in the age of instant gratification. Make it easy to send a message, send an email, or make a phone call by linking to your specific information in a QR code.
Businesses specializing in home services like plumbing, HVAC, landscaping, and renovations might find this feature particularly useful, especially if they conduct business in an area with a lot of competition. Create a large car decal featuring a code that links to your phone number or email address – oftentimes, beating your competition is as easy as making information more easily accessible!
Book
One of our favorite ways to use these codes is to set up a foolproof way for new or returning clients to make a reservation. Whether it's a massage appointment, dog-walking request, or consultation with a therapist, you can use a QR code to direct potential clients to a booking site. 
You can also create a code for each individual client and their account. Gym owners might use these codes to enable their members to keep track of their health and fitness progress. Teachers may generate a QR code for each student and use it as a way to communicate progress with parents. Event planners might create codes for individual clients as a way to keep tabs on outstanding to-do items.
After services have been completed, the business owner can also link a QR code to a secure payment page. Gone are the days when you have to mail an invoice, hope that a check arrives on time, and wait for the check to clear. QR codes can reduce a transaction to mere seconds!
Promote
Last, but not least, these codes are dependable promoters. It is easy to link your QR code to your Facebook, Instagram, or TikTok page, where clients can view more of your services, products, or tutorials. Many business owners direct clients to a page where users can download their app. Internet providers, travel agents, and gyms come to mind as businesses that might find this feature useful.
On the flipside, business owners may find it beneficial to use codes after services have already been completed. You can easily create a survey where clients can provide internal feedback. Alternatively, you can link a QR code to your business's ratings page on Google, Yelp, TripAdvisor, or other well-known ratings sites.
Finally, business owners can use these codes as referrals. Previous clients can easily text or email a QR code to their friends, family owners, and colleagues. Most business owners dream of spending zero dollars on advertisement and eliciting all of their business by word-of-mouth. With QR codes, you can achieve this goal!
Creative Places to Put a QR Code
When it comes to sharing QR codes, the possibilities are endless! Many business owners will choose to paste them on business cards or magnets. Others will find it more practical to include them on car decals or storefront window decals. If you're a restaurant on a crowded downtown street, for example, it may be useful to create a window decal with your brunch menu. 
Another option is to include a code on a digital advertisement, like a TV commercial. The only limitation with a TV commercial is that it is ultimately fleeting, so this option might make sense for a moment where you, as the business owner, want to create a sense of urgency (think promotions, sales, etc.). 
Finally, you can go the old-fashioned route and include QR codes on signs, banners, or posters. These methods might be worthwhile for vendors at a market, where potential buyers are overwhelmed with competing noise and advertisements. Pasting the code on a banner high above your booth may be advantageous, considering many potential clients will walk on by if the sales counter is crowded with people.
How Will You Be Using QR Codes?
Hopefully, you've identified at least one creative way to strengthen your customer service, increase your sales, or identify areas of needed improvement. When used correctly, QR codes can be the low-cost, user-friendly boost your business needs!
We Hope You Liked This Article
NO TIME TO LEARN THE ROPES?

Our team provides wickedly effective websites, maintenance plans,
+ digital marketing services
for businesses just like yours.

Click HERE to get started.