The Request for a Custom Home Builder Website
The small but mighty team at Riverland Builders was ready to level up their online presence. Their custom home builder website was a DIY build and was missing some of the items they knew were important to attract and secure new clients. They wanted a simple and attractive way to highlight their work and to allow new clients to view their new home's build progress.
Website Design, Copywriting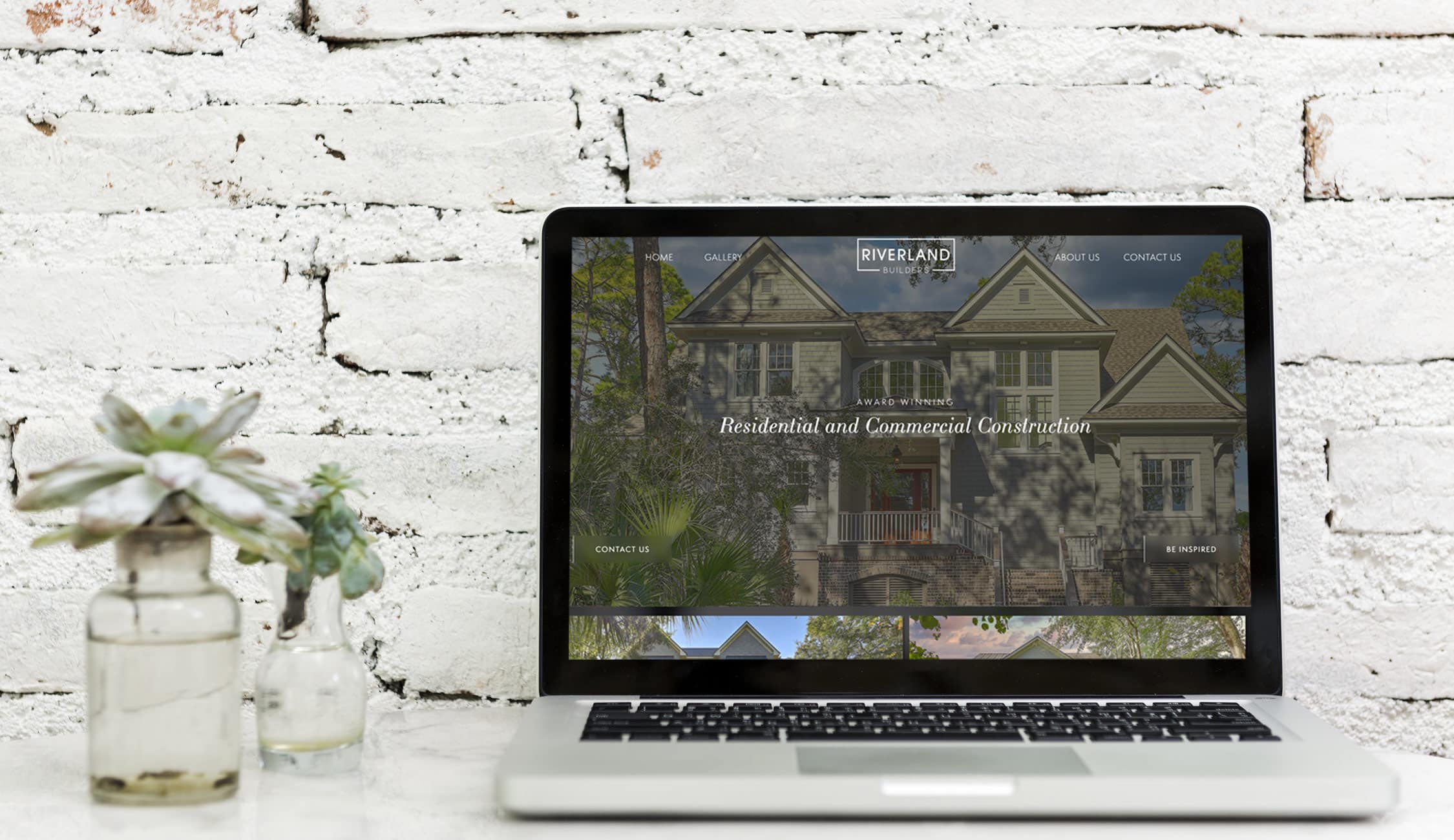 Our Approach to a Custom Home Builder Website
Speaking by phone a couple of times gave us the background and history of the company, along with the goals they wanted to reach with a new website. Our approach was to provide an easy to use and update gallery system that could easily be repurposed throughout the site.  We knew we also had to create an easy to understand system for our client that would also provide the level of details they wanted to share with their new home owners, which included progress photos take with their phone.
The Development & Design Process
Once the prototype was completed, the client's provided helpful feedback that allowed us to fine-tune the functionality. From there, we were off to create an image-first website that would make a visually impactful first impression.  We also incorporated their client's testimonials in a little bit of a different way.  Their work speaks for itself, and the imagery carries the design from top to bottom, with a simple and complementary black and white color scheme.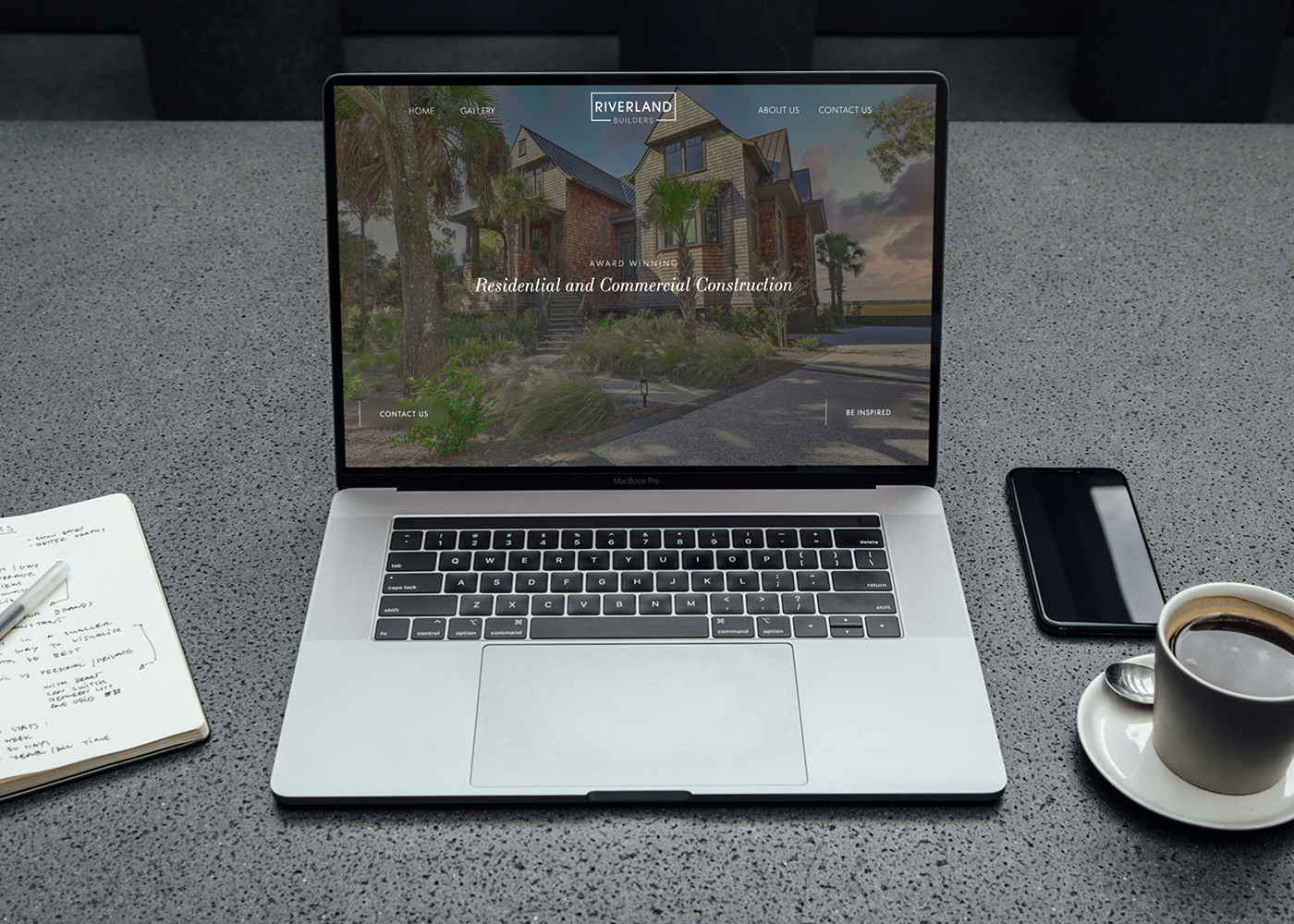 Created for Riverland Builder's new home clients, we built a way for them to create on the backend a unique log-in and password for each new home owner.  Upon log-in the client would see the entire site, and then only information that pertained to their home's progress.  We didn't create a traditional membership site, which typically is a premium paid plugin and also doesn't allow unique to each client content. A typical membership site shows content sectioned and available only to certain "tiers" of members, of which there may be several.
In addition, we built in an easy to use gallery system that connects with DropBox and the users phone to make progress photo updates easy to manage when out in the field.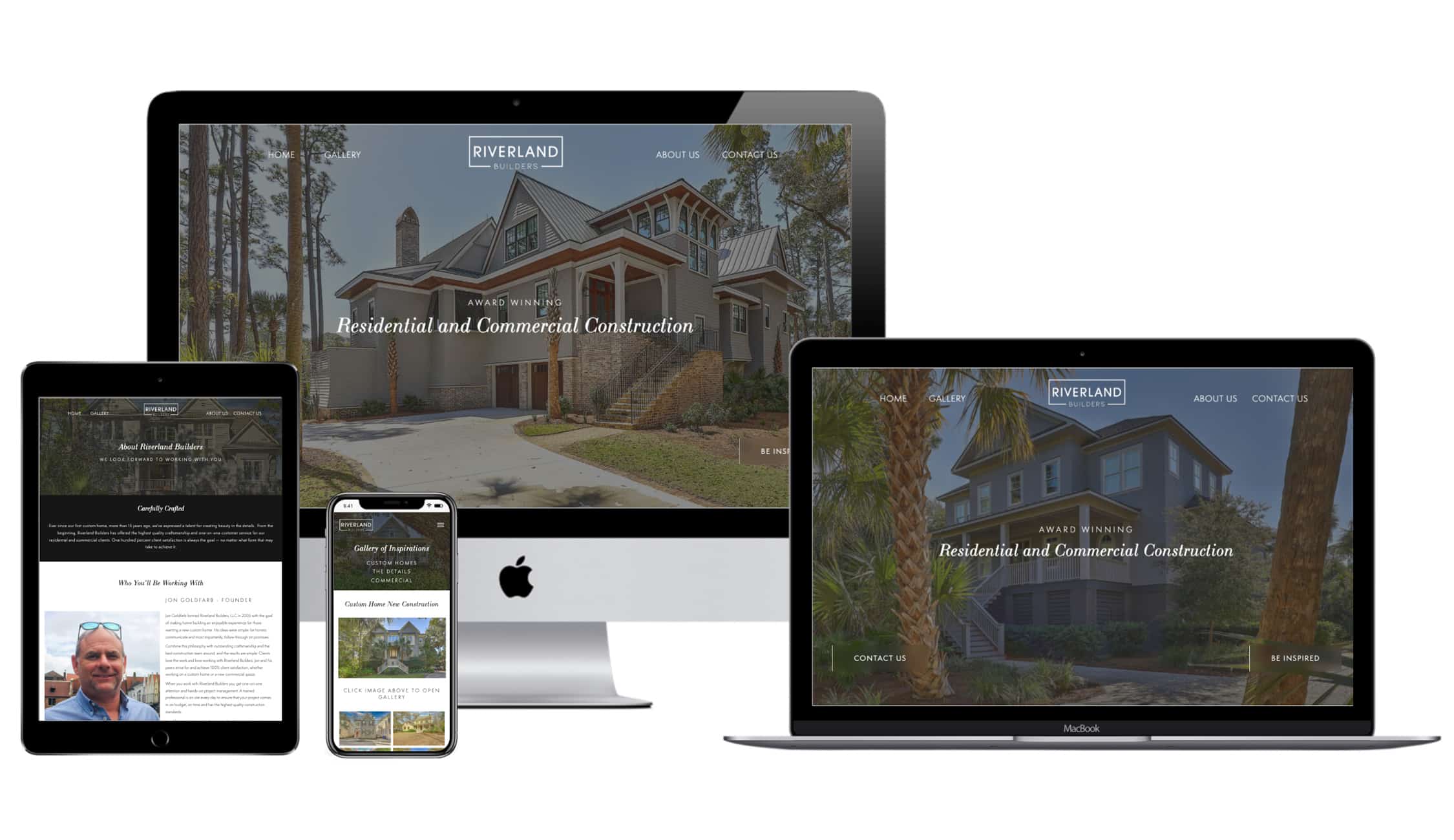 After testing the site on several different devices, different sized devices, and different browsers, this custom home builder website was launched.  The new website is equipped with an auto-renewing SSL certificate and was built with organic seo best practices.