A Sitework Construction Company
The Request for a Construction Company Website
Pepperdam Construction has been in business since the 80's.  Their original website was built in-house and they knew it was time for a professional to take the reins.  Their Director of Operations reached out to us and we got started redesigning their site.
Website Design, Custom Graphics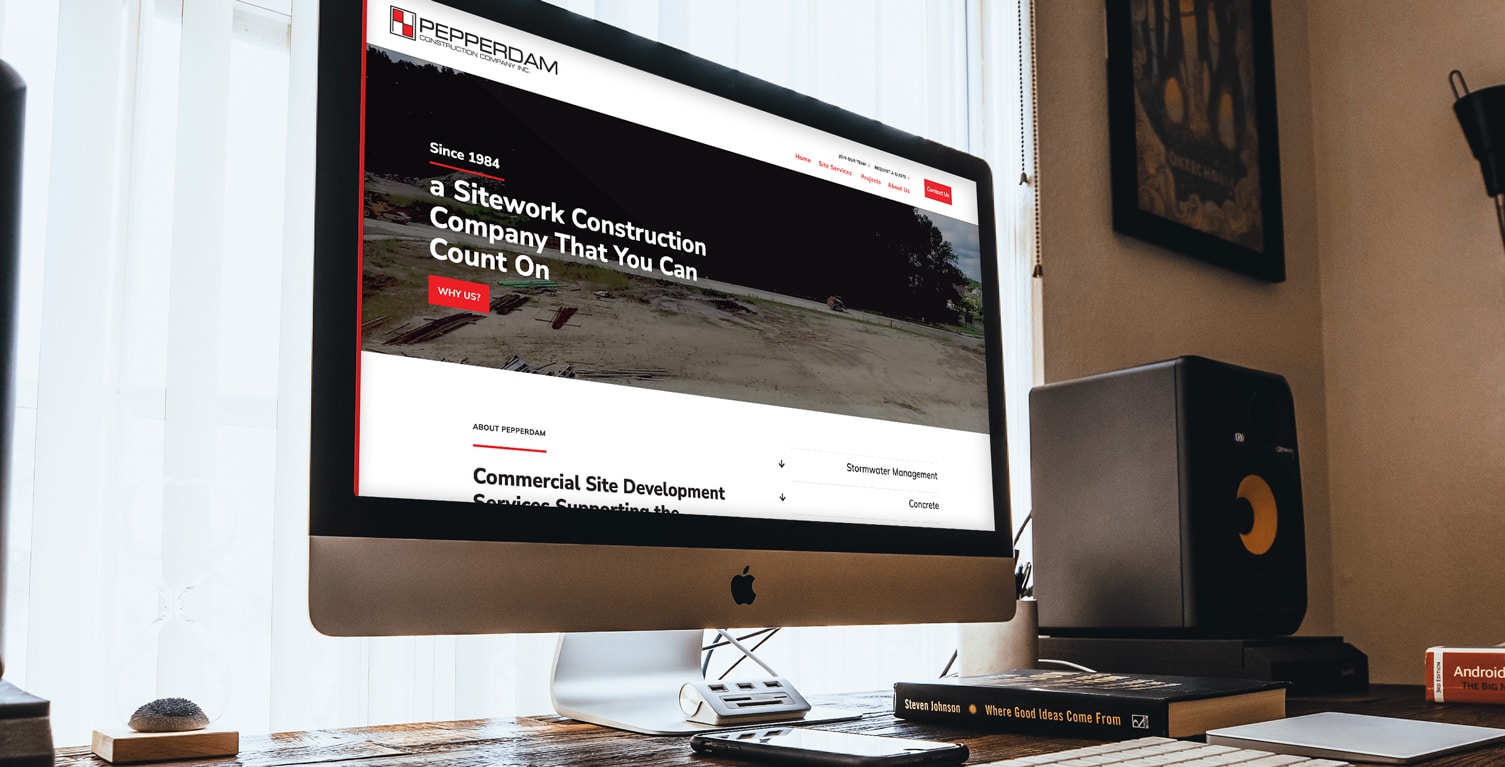 Our Approach to a Construction Company Website
We were anxious to get started creating a new site that would include a more intuitive internal linking system and page navigation.  Even more, we knew the new site needed to have a larger breadth of content — for visitors and for search engine indexing.
The Development & Design Process
After approval of the new menu items layout (including ancillary menus for "Join Our Team" and "Request a Quote"), we jumped into building a functional prototype.  Prototypes allows us to build in all of the content and for the client to see how the site will work — before design elements such as images, colors and custom fonts are added.
We knew that design would include their iconic red, black, and white colors and those specific color codes.  One of the client's main requests was to include video on the home page.  Using the individual videos they'd captured in the field and provided to us, we crafted a short video.  Video editing was accomplished using Adobe's Premiere Pro software and output for web use.
Keeping with a consistent use of font, colors, and shapes throughout, we built out the remaining pages to complement one another.  The client provided several images that they've collected over time, giving us an ample inventory of pics to choose from.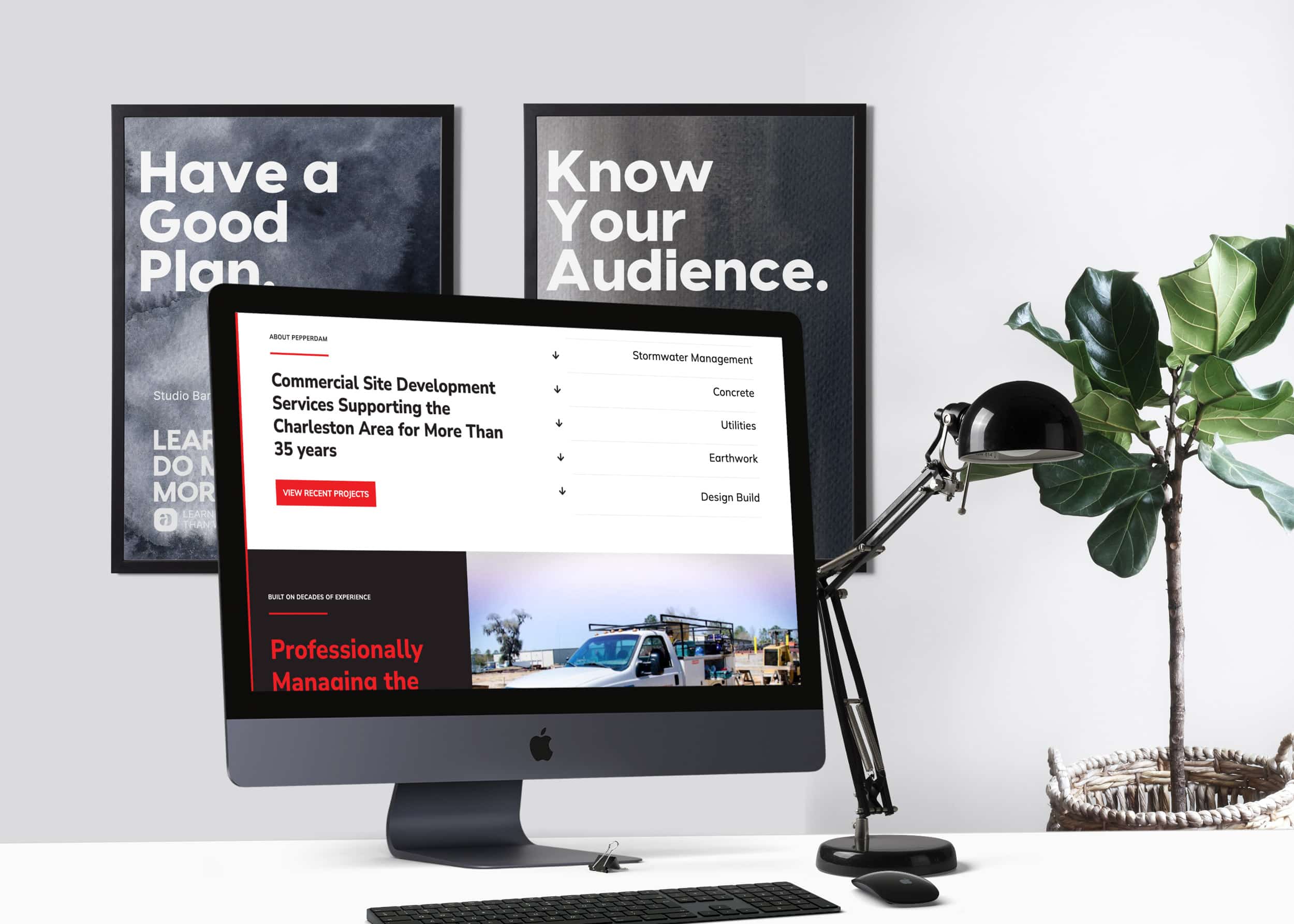 Images on the site are mostly client pics.  All of them were formatted specifically for web use to decrease page load times.
To add a little pizazz to the Contact page, we created a large red button at the top of the site that would open on the left, pushing the existing content to the right.
Keeping their potential employees and clients in mind, different forms were created to capture important information.  There is a Job Application form as well as a Request a Quote form.
Small touches, such as a red left-side page border, and changing scrollbar colors on interaction, add to the overall look and feel.
Custom written CSS is responsible for several of the design elements and their response to interaction.
Of course, you'll find clickable links for social media accounts, email, and phone links. The site is hosted using Flywheel, where they included automatically renewing SSL certificates for security.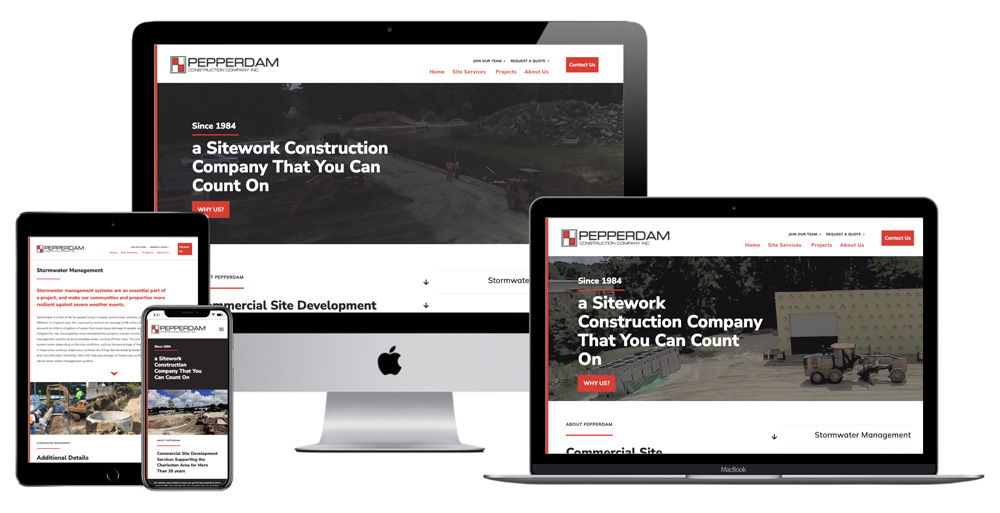 Finally, as we completed and launched the site, we perform 75+ tasks to ensure the site is ready for visitors and search engines.