The Request for a Product Showcase Website
TSF Fire Equipment offers firefighter gear and equipment to fire stations across the country through their website while being physically located in Florida.  Their original website was built using a theme created in 2012, the developer has since gone out of business, and the website/theme had not been updated for several years.  The functionality was rapidly deteriorating and TSF knew they needed an update.
Website Design, Website Maintenance, Copywriting, Custom Graphics, Social Media, E-Mail Marketing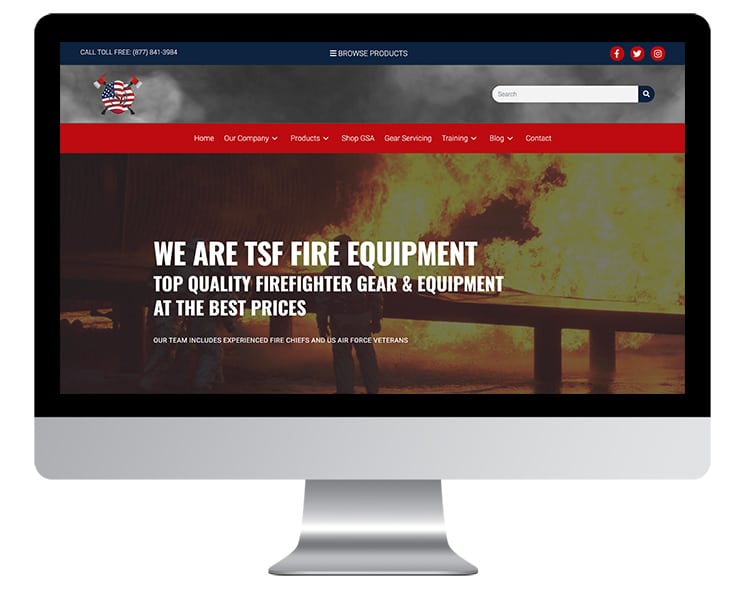 Our Approach to a Product Showcase Website
Our approach was to keep much of the design and functionality intent for the new site as was intended for the original site; but with several modern improvements.  The first site was built before a mobile-first approach was being observed, and also before several of the tools we now use even existed.
Our first step was to create a multi-layered menu system that would be more intuitive for users, making ease of product selection the focus.  We also were mindful to create menu link names that properly identify the content of the what a user would find when clicking on those links.
The Development & Design Process
With over 170 products in their catalog, we wanted to be sure that our proposed updates would work for the TSF team.  As such, we created an interactive prototype that was limited to 10 products so that functionality could be tested before we moved forward.  The original catalog was pieced together with randomly sized and shaped images which created product image alignment issues in several places.  Part of our update included touching each featured product image, and its supporting images, and resizing each consistently for web use.
As we got ready to add 'the paint', the design process again took cues from the original design. However, we modernized the colors, fonts, and layout (a lot has changed in the web world since 2012) and even some of the content.  We were keeping in mind creating layouts that would support and encourage ease of product search and review.  We also helped to organize and categorize supporting content such as video training, and downloadable product resources.
Selling without E-Commerce
Because TSF is a dealer for products from several manufacturers, each customer receives their own quote.  This process therefore prohibits selling directly online in a true 'add to cart' way.  Instead, we custom created a similar infrastructure for an online store without the e-commerce portion (using PODS and Advanced Custom Fields — which are WordPress plugins that extend functionality) .  This allows TSF to provide a familiar user experience for those used to online shopping.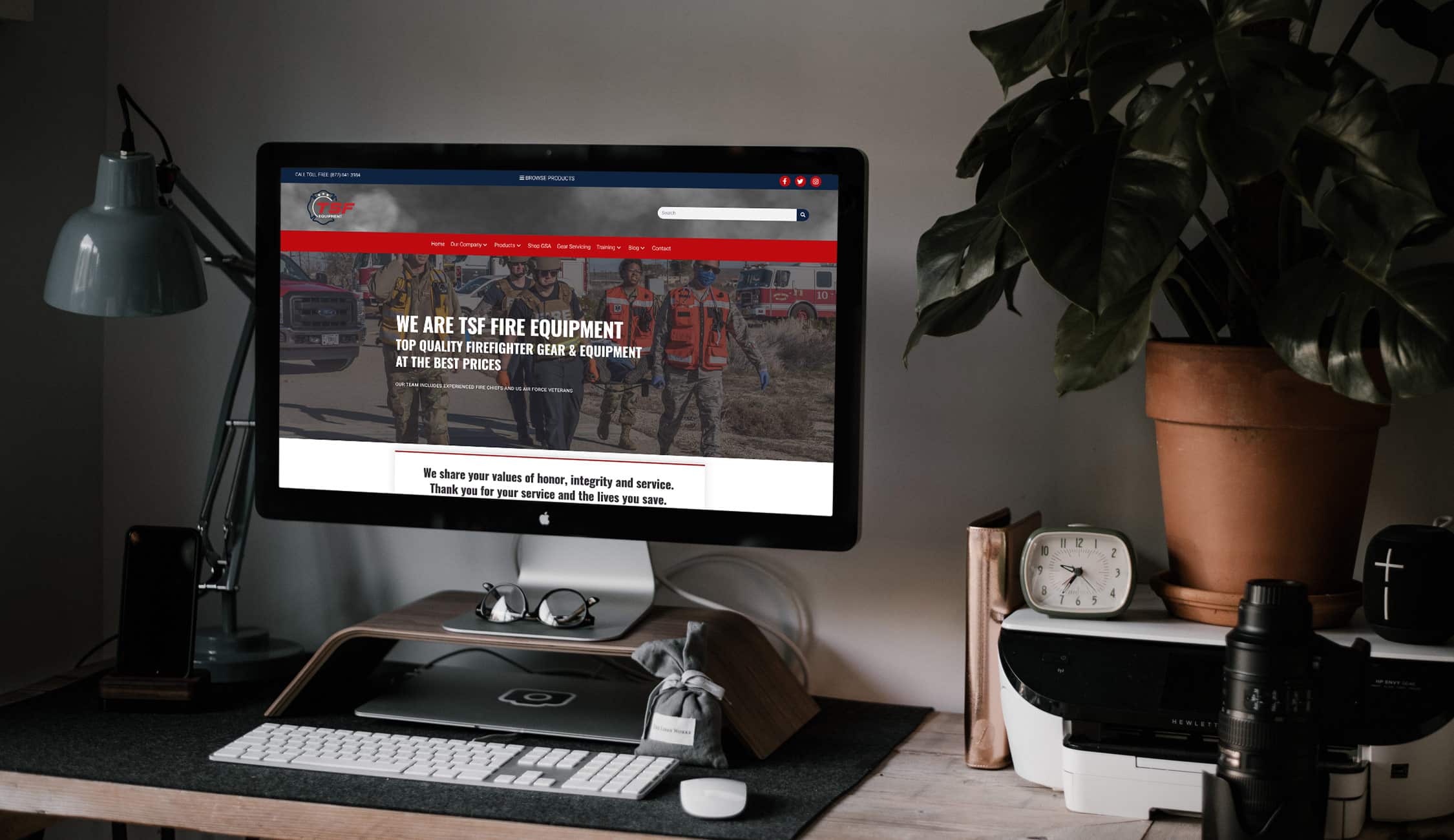 With design and functionality approved, we moved into completing the remainder of the site and the product listings.  Because TSF is a product based business, we created places that showcase 'Our Most Popular Products" and "Other Products to Consider" which can easily be updated by the client on the website's backend.  Also, to improve upon the previous site, we ensured that email and phone numbers are programmed as active links for devices that will start a call or open an email program.  We also included links to TSF's Facebook, Twitter, and Instagram social media accounts (you can find their Instagram feed on the new website's home page).  And like all of our sites hosted on Flywheel Hosting, the site is also protected with an auto-renewing SSL certificate.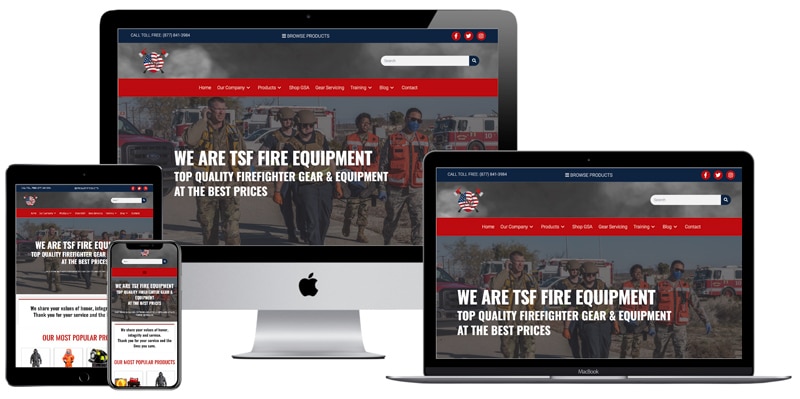 Finally, to complete the project, we performed several behind-the-scenes services before, during, and after launch.