Tobacco Products and Gifts
Lighthouse Cigars and Gifts
The Request for a Local Cigar Shop and Lounge
This Tobacco Shop Website is for an existing and established small business — Lighthouse Cigars and Gifts — in Summerville, SC.   The owners, Erich and Tara, purchased the shop in early 2021 and knew it was time for a website.  Erich requested a site to promote their products, services, and rentable lounge space area.
Website Design, Custom Graphics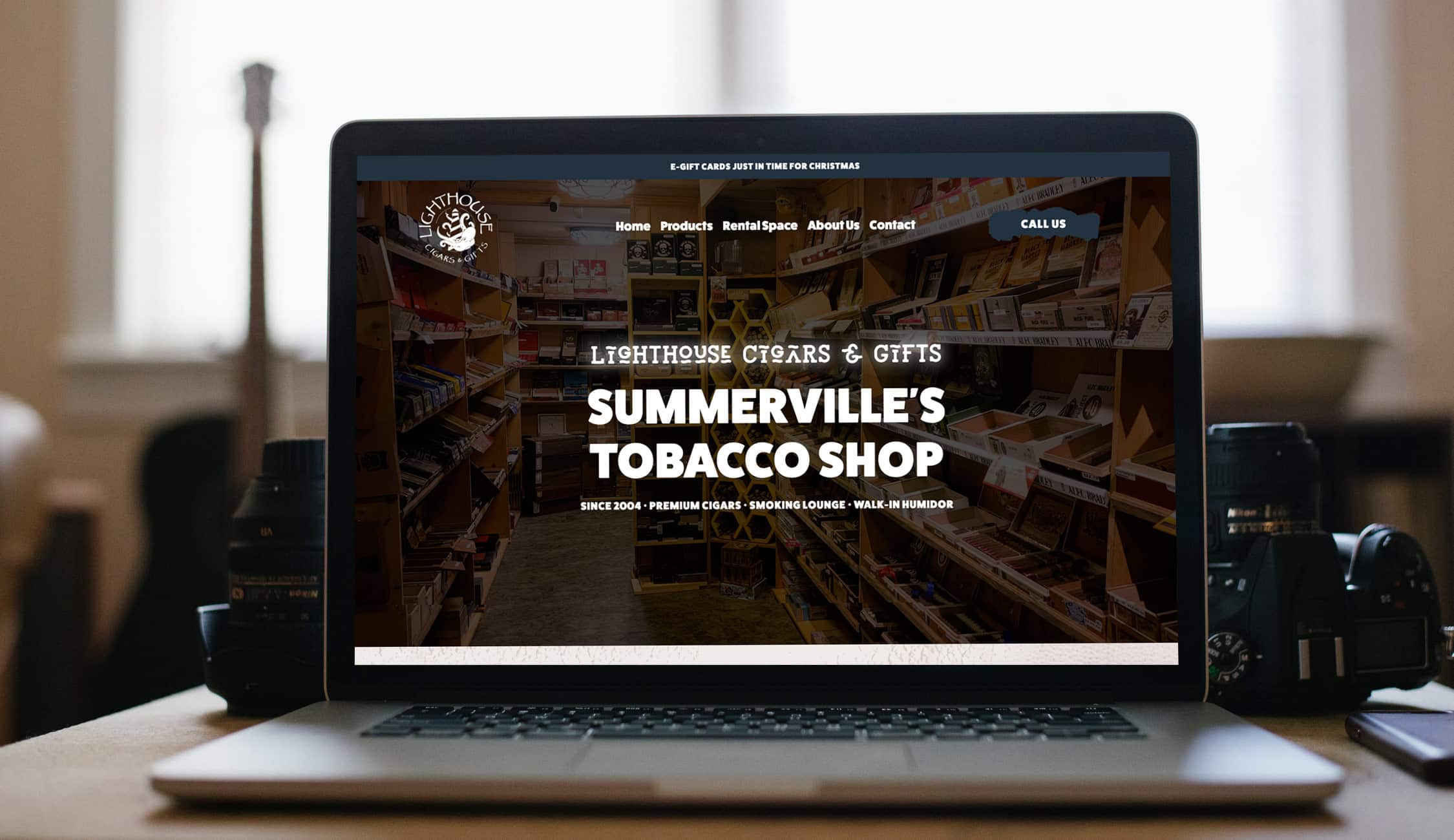 Our Approach to a Local Cigar Shop and Lounge
Our approach included being mindful of filling a space that had been empty for some time.  There had not been an official website in the past for this tobacco / cigar shop.  We wanted to create a design that felt as if it fit within the industry, and also didn't mimic how many other sites of this type looked.
The Development & Design Process
With all of our projects, we create a Google Drive folder specific to the client and broken out to help organize content and images.  Then, as we do with every client, we built a sitemap and started building the interactive prototype.  Part of our services at Studio Barn Creative is copywriting.  Many clients appreciate the added support of taking their verbiage and turning it into copy that is prepared for search engines and website visitors alike.  With an enthusiastic thumbs-up, we moved into the design phase.  With approval of the proposed color palette we started diving into the design process.
A few months after website launch, the client renamed to Rampant Lion Pipes and Tobacco and moved their business to Jedburg Junction in Summerville.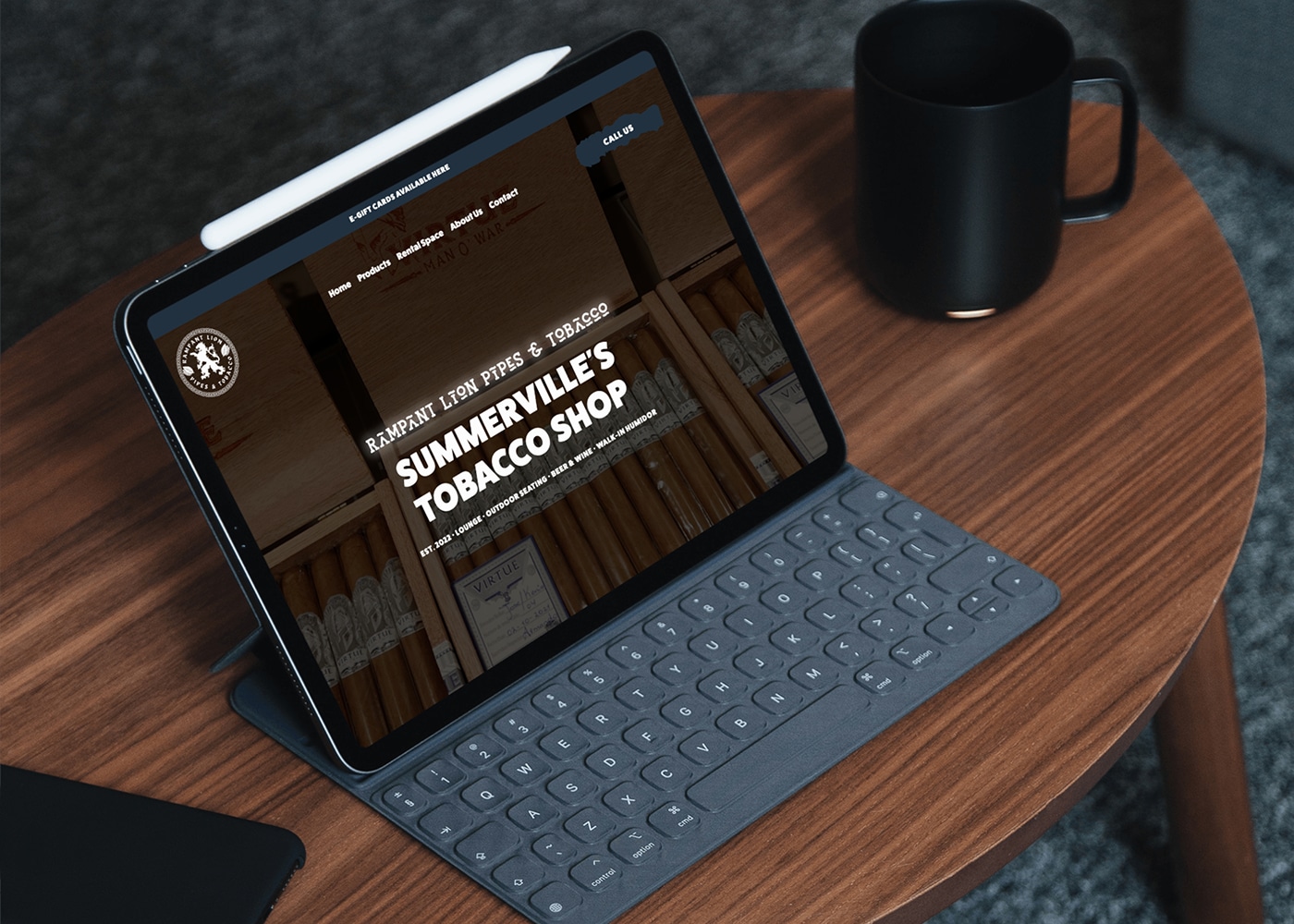 Finding just the right font combination is as important as colors and graphics.  Once we had those, we began formatting with custom graphics and using CSS Code to create this custom site design.  Also, each image was formatted properly for web to help with site loading speed.  Of course, the site also includes social media links,  clickable email and phone links, and well placed animations among other things.  And like all of our sites hosted on Flywheel Hosting, the site is also protected with an auto-renewing SSL certificate.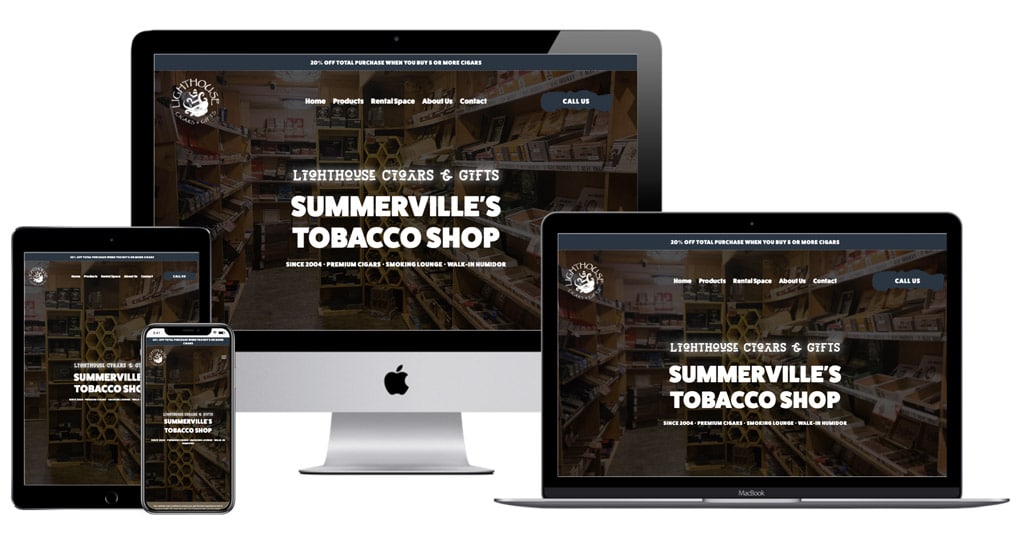 Finally, to complete the project, we performed several behind-the-scenes services before and after launch.