Custom Gifts and Engraving
Custom Engraving and Etching
The Request for a E-Commerce Gift Shop
We were first contacted by Dockside Engraving when they were looking for some help with their DIY website.  Upon review of the Weebly website itself, we could quickly see that there were several limitations that would keep us from helping them reach their goal.  Upon discussion, it was decided to create a new, better, and more functional website from scratch on the WordPress platform.
Website Design, Copywriting, Custom Graphics, Image Formatting, SEO of Products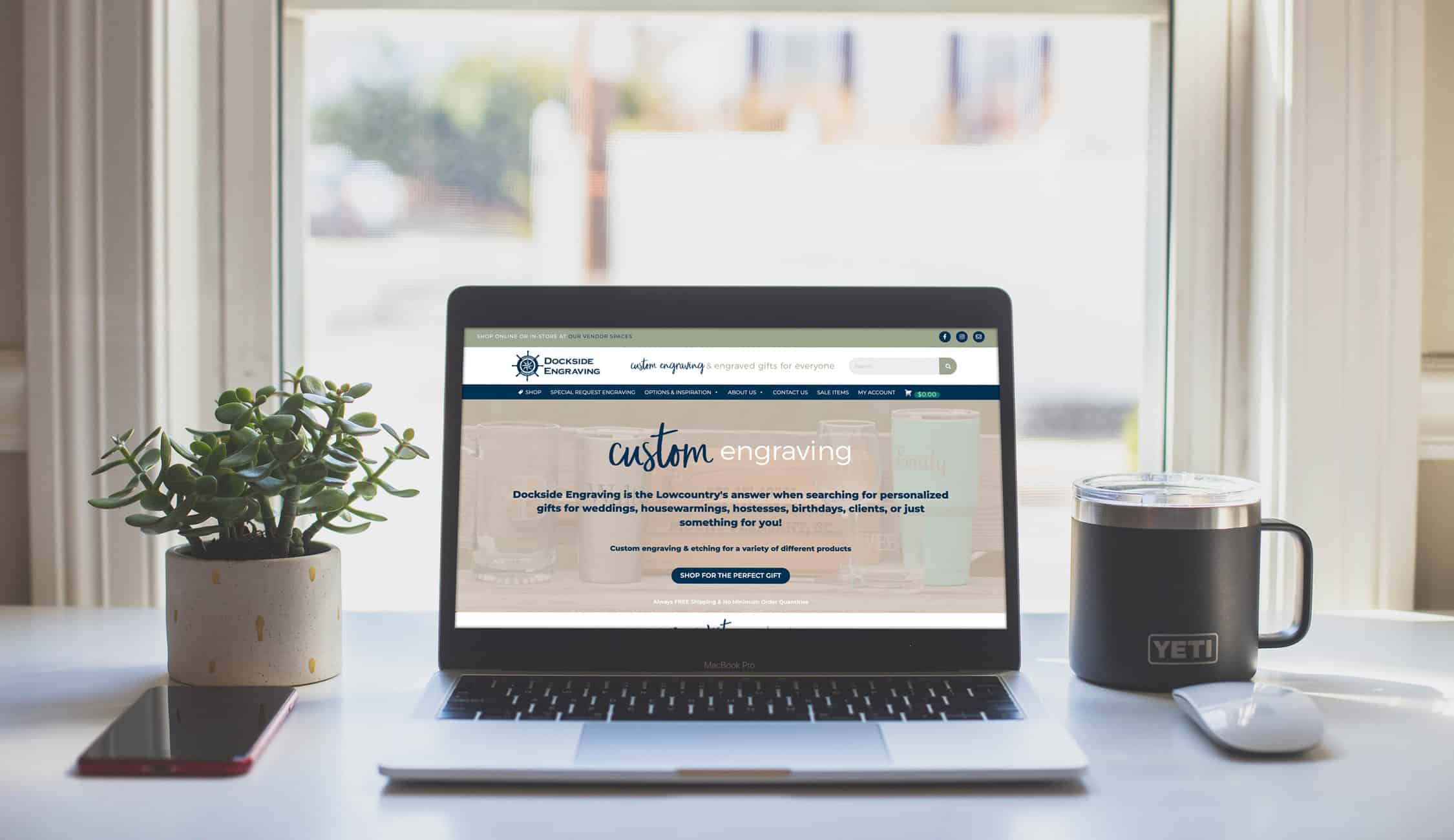 Our Approach to a E-Commerce Gift Shop
It was evident that several things needed to change to create a more user friendly shopping experience. A more modern design, uniform image sizes, and a more intuitive linking and category system.  In addition, the existing site wasn't properly optimizing content for search engines and we wanted to be sure to get that corrected.  We were excited to get started and to create something that would serve them, their online customers, and Google's search index much better.
The Development & Design Process
Development included creating a new e-commerce store built on Woo-Commerce.  It was important, too, to make shopping and searching easier.  We accomplished this with properly categorizing and tagging images.  For example, we added a way to search for items under $10, or items that are South Carolina specific.  With approval of the interactive prototype and a sampling of 10 of their most complicated products (e.g., several variations and engraving options), we got started on the new design.  The client suggested a color palette that they liked and we created a layout and custom graphics to reflect that selection.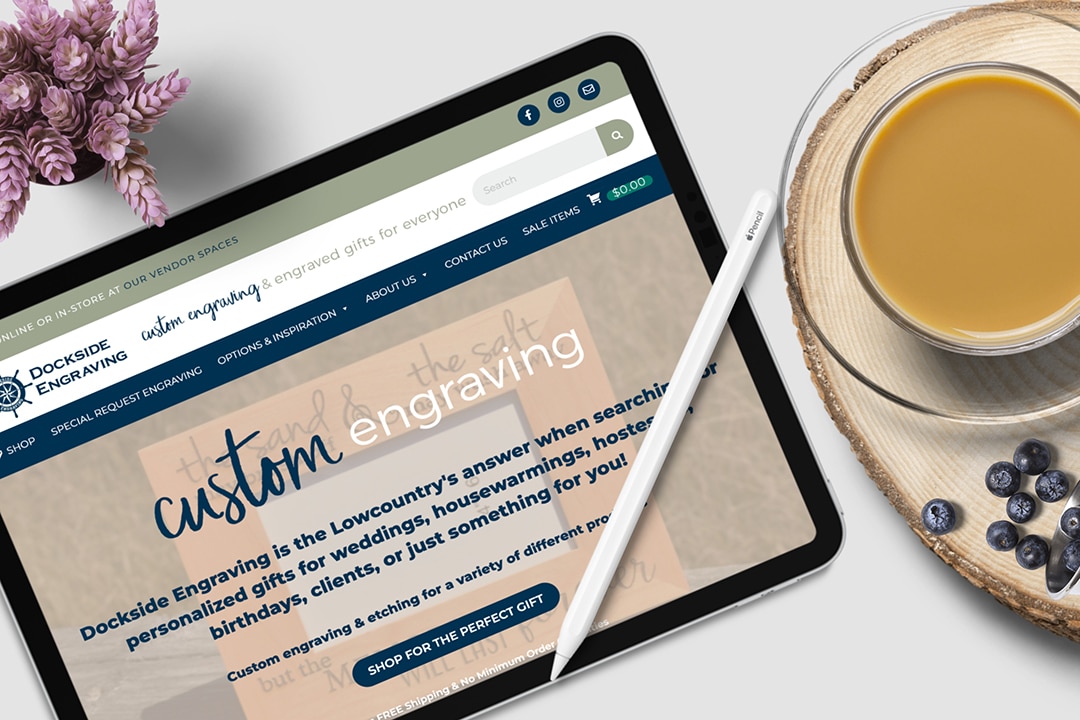 We discussed at length tax implications in different zip codes and ensured that we created a structure on the back-end that would allow for easy input of that data. For the almost 300 products, we touched each image and formatted them properly for the new site (some images were in large format size and needed to be resized for web use).  This ensured that each product listing had a uniformed look, the images were of the same size and shape, and where needed, the colors were touched up (e.g., we used Adobe Photoshop to improve overall image clarity, exposure and shadows to name a few).  The photo editing process took an extended period of time.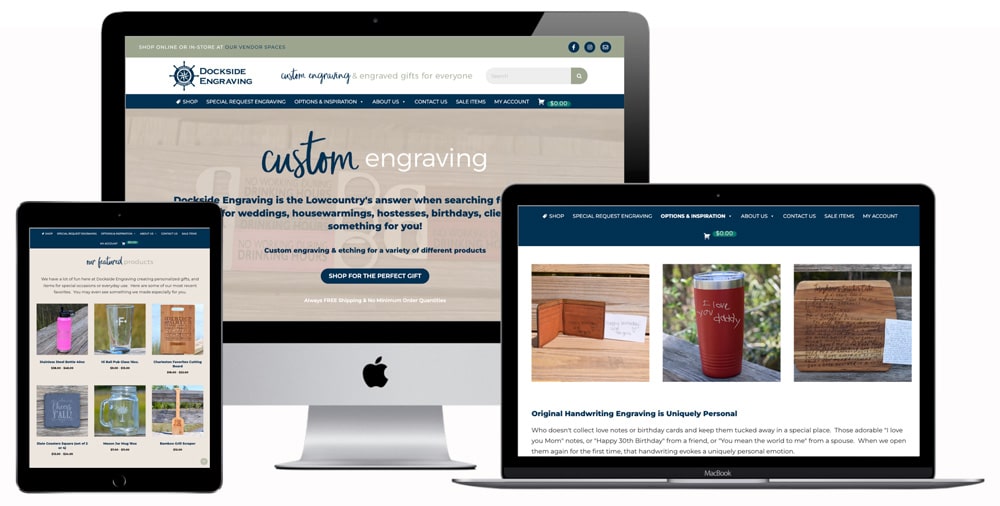 Unfortunately, as we were wrapping up the details of the project, the client decided to press pause on the completion/launch of the new site.