Charleston Wedding and Event Planner
The Request for a Wedding Planner Website
Broad Street Events — based in Charleston, South Carolina — was in need of a new wedding planner website. Their existing site was a one-page do-it-yourself creation and was not serving the business well from an information or search engine optimization perspective. The owner, Jenna, was ready for more and reached out to us to get started.
Website Design, Website Maintenance, Copywriting, Premium Fonts, Custom Graphics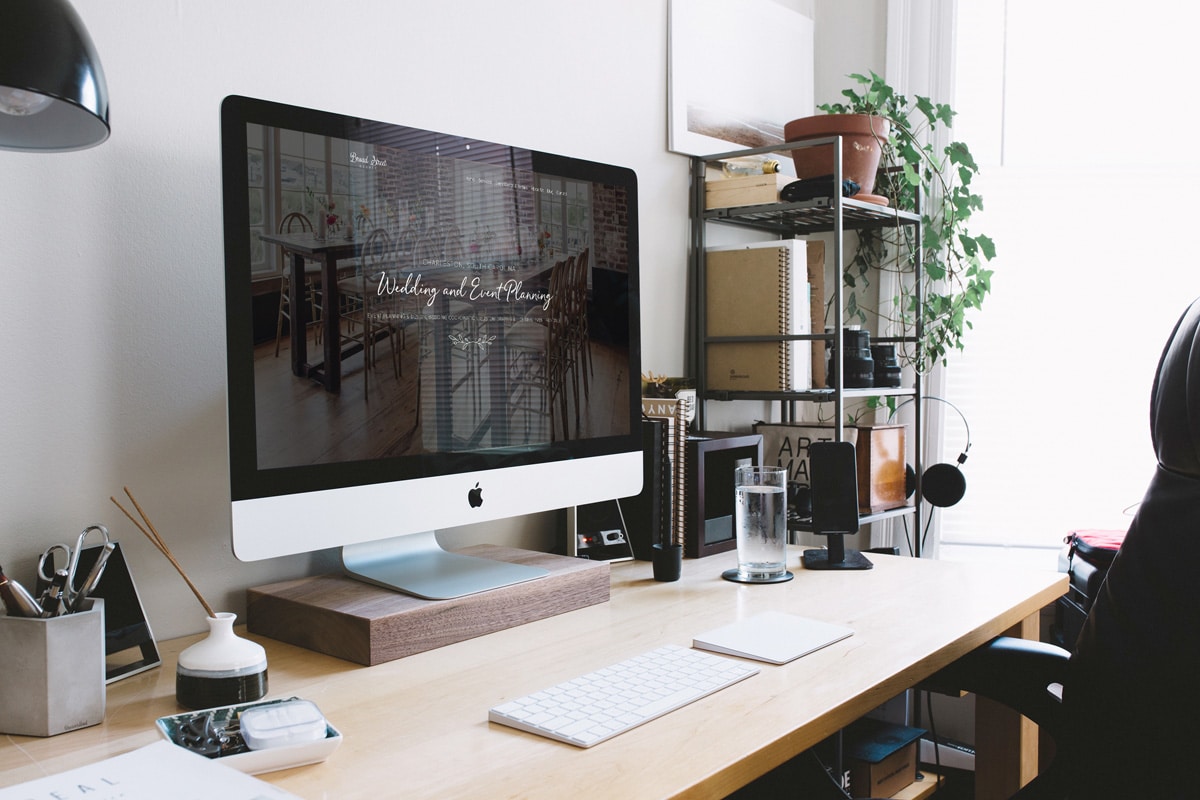 Our Approach to a Wedding Planner Website
We were tickled to be able to work with Jenna creating her new website. We'd been hoping to have the opportunity to create a site for the wedding industry filled with love and beautiful images. The existing DIY website was quickly replaced with a newly created "Coming Soon" page which remained as a placeholder until the official launch of the new site in September 2021. We wanted to create a design that was welcoming and also a little different.
The Development & Design Process
As we began to organize the content and images, the owner had but one request; please don't use the color pink. Starting with the sitemap, we were able to make a few edits until we landed on the exact menu layout and pages that Jenna wanted to highlight. From there, the work of creating the prototype began. A black and white version of the site that captured all of the content in a working framework. We spent some time writing, editing, and re-writing content with Jenna until is was just right. Once we had approval of the prototype, we moved into the design phase.
Mindful to not to use the color pink, we sent along a proposed color palette and we worked through the selection of custom fonts. Once we had final selections we created the design you see here. Of note, we appreciated how Jenna was focused on being transparent, and giving appropriate credit to each photographer whose images made a big impact on the overall design. One of the unique pieces of the new site is the page dedicated to the "love notes" (i.e., thank you cards) collected throughout the years from overjoyed clients.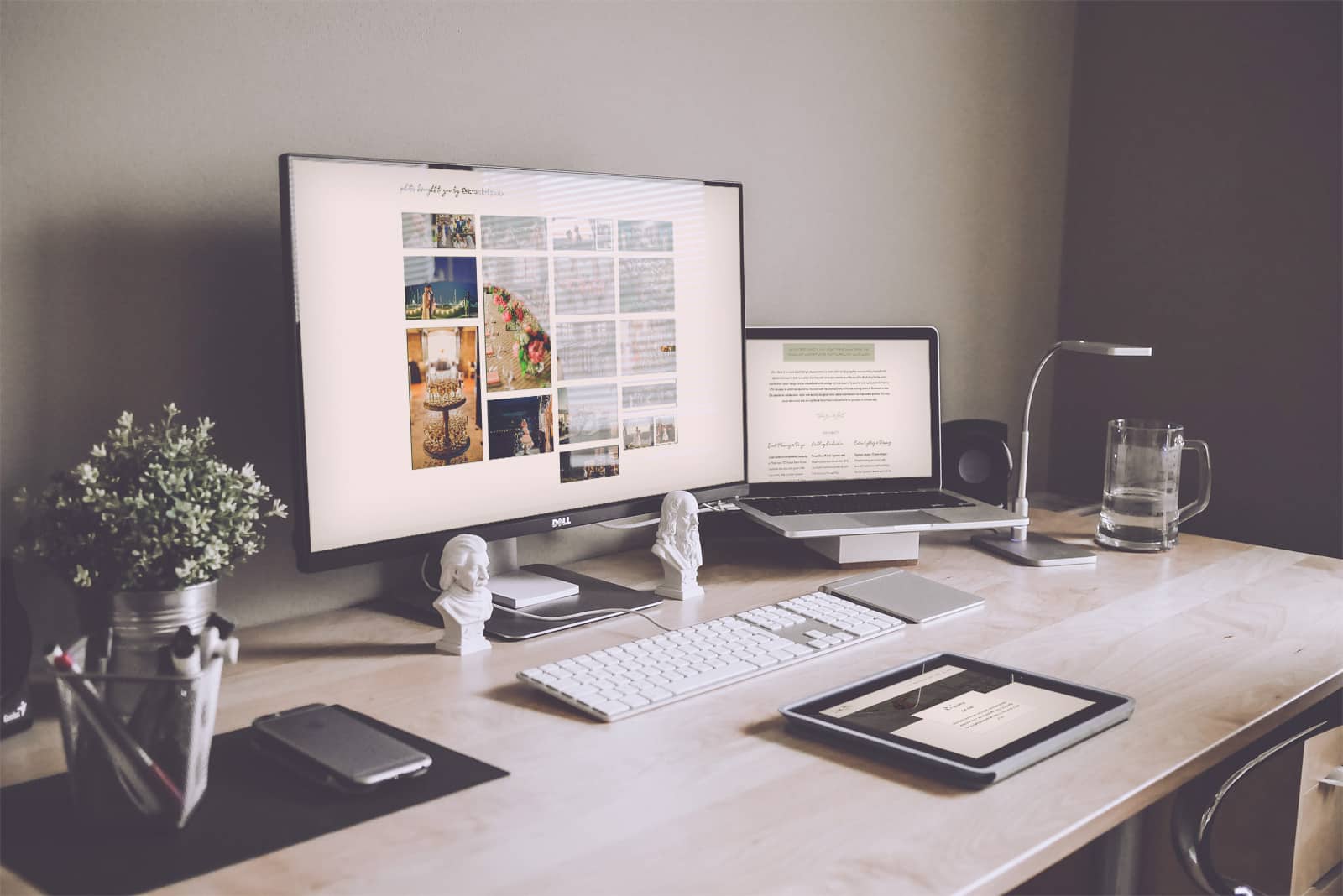 The images, fonts, colors, and photography come together into a design that works in harmony. The custom CSS code of this site plays a large role in how the pieces work together. This includes size, shape and animation. One of our personal favorite parts (from a techy perspective) is the auto-resizing fonts found throughout. Based on the size of the device screen, the fonts will enlarge or shrink depending. The menu adds interest with its custom CSS-driven animations. In addition, we created two of them; one for dark background and one for a light background.
Part of our service offering is ensuring that each image is formatted properly for web. As you might expect, the site also includes social media links, clickable email and phone links, and well placed animations among other things. And like all of our sites hosted on Flywheel Hosting, the site is also protected with an auto-renewing SSL certificate.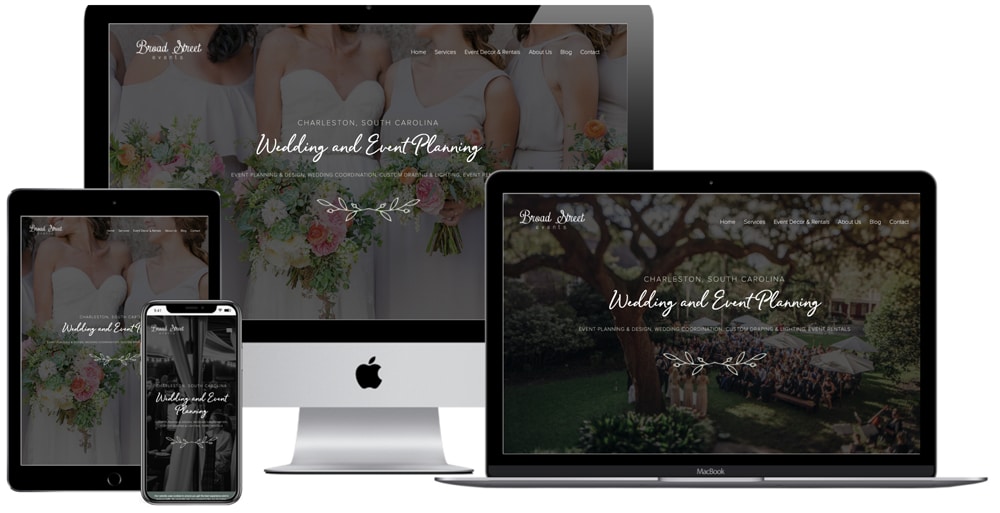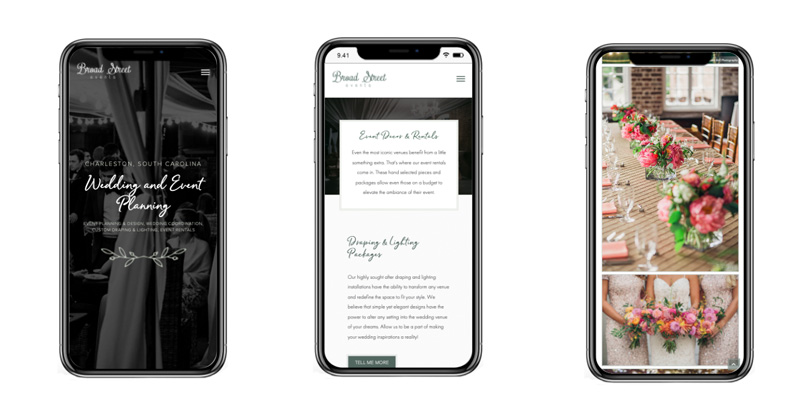 Finally, to complete the wedding planner website project, we performed several behind-the-scenes services before and after launch. As with all of our clients, we follow a checklist of more than 75 items to help us ensure everything is covered and nothing is missed. This checklist includes items that can be found on the site, and several off-site items that are integral to a website being indexed and found by search engines.