Not Your Typical Personal Trainer
The Request for a Personal Trainer
Bo Taylor of Bo Knows Fitness is a personal trainer in the Summerville / Charleston, South Carolina area.  He's been providing services as a personal trainer for more than 20 years.  During that time, he'd created his own website.  He knew there was something missing.  That's when he called on us to help him improve his website.  And subsequently, his logo.
Not to ruin the surprise, but here's his final review of his experience with Studio Barn Creative's team, process and final website.
"I remember when we very first spoke and you asked questions that I was honestly like, wow…that's a great, great question to ask (questions that weren't even on my radar but were much needed) and I felt like I was talking to an old friend who was concerned for my success. I knew then, that you (and your team) would be the right decision BUT, I still had that wonder of how it would all pan out.  After each review I knew I had made the right decision. Then came to this final [review] and [I] still had that nervousness, but you guys nailed it!!! SPECTACULAR!!!"
Website Design, Custom Graphics, Logo Redesign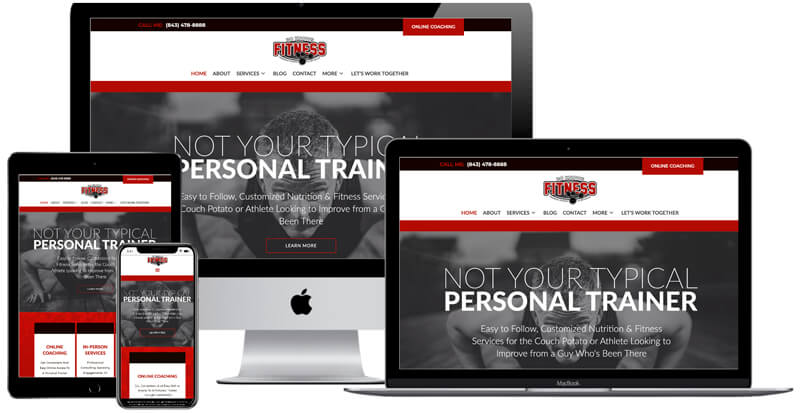 Our Approach to a Personal Trainer
Bo's logo has been with him for several years and he loves it.  The colors, however, were blue and orange and no longer representative of his brand. Therefore, we were asked to create something similar yet new.
His website struggled to tell a cohesive story and finding specific information was difficult.  It was our primary objective to create a website that would be easy for users to navigate, to find information they were looking for, and to help him sell his services online (even though he wasn't ready for a true e-commerce site just yet).  Bo trusted us to make several decisions related to layout and overall functionality.
The Development & Design Process
Bo was very involved in the process and provided us with all of the verbiage and image content we needed to create a fully functional interactive prototype.  The prototype allowed Bo to interact with the repurposed and new content for the first time.  The new menu items were in place and made navigating the site more intuitive.  We also included a new Lead Capture area on the site that would trigger an automatic email to be sent to the person who opted in.  They would receive a link to a FREE download with tips for losing weight in return for their email address.  Bo provided us with the content for this free download and we created the fully designed PDF.
Recreating the Logo
Because we offer in-house graphic design services, we recreated the Bo Knows Fitness logo from scratch.  We provided 2-3 samples that were quite similar to his original for him to choose from.  Each was updated with a new font selection and colors.  Once his selection was made, we provided high resolution PDF artwork that he quickly used for T-Shirts and mugs.
New Features
With logo and functionality approved, we moved into the site's design.  The truly fun part was creating all of the custom graphic elements (for example, page headers and background graphics) that really made his website come to life.  Other engaging pieces include the hideaway header during scroll, the custom color vertical scroll bar, the custom photography he had commissioned, and the Instagram feed that he keeps choc full of exciting images.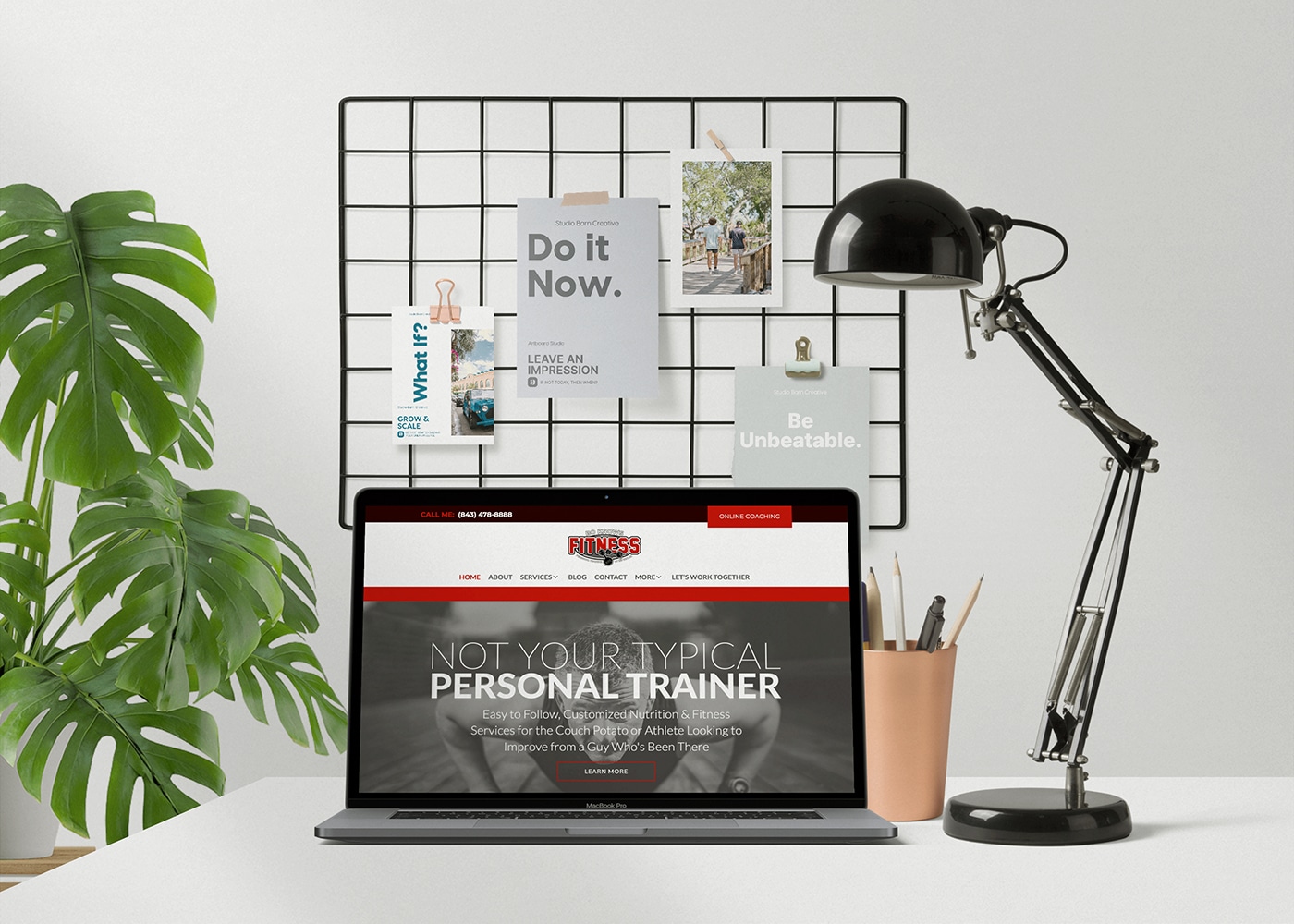 Still deciding on how he'd like the site to grow, Bo knew he wasn't quite ready to create a true e-Commerce site.  Instead, we used his business's PayPal account to create the code for custom Pay Now buttons for each of his online services.  This allows Bo to capitalize on selling his services online while affording him room to grow into e-commerce without having to change the site's overall layout or design.
To improve upon the previous site, we also ensured that email and phone numbers are programmed as active links for devices that will start a call or open an email program.  We also included links to the bevy of social media platforms that Bo uses to promote his brand (using a slow fade on mouse hover).  And like all of our sites hosted on Flywheel Hosting, the site is also protected with an auto-renewing SSL certificate.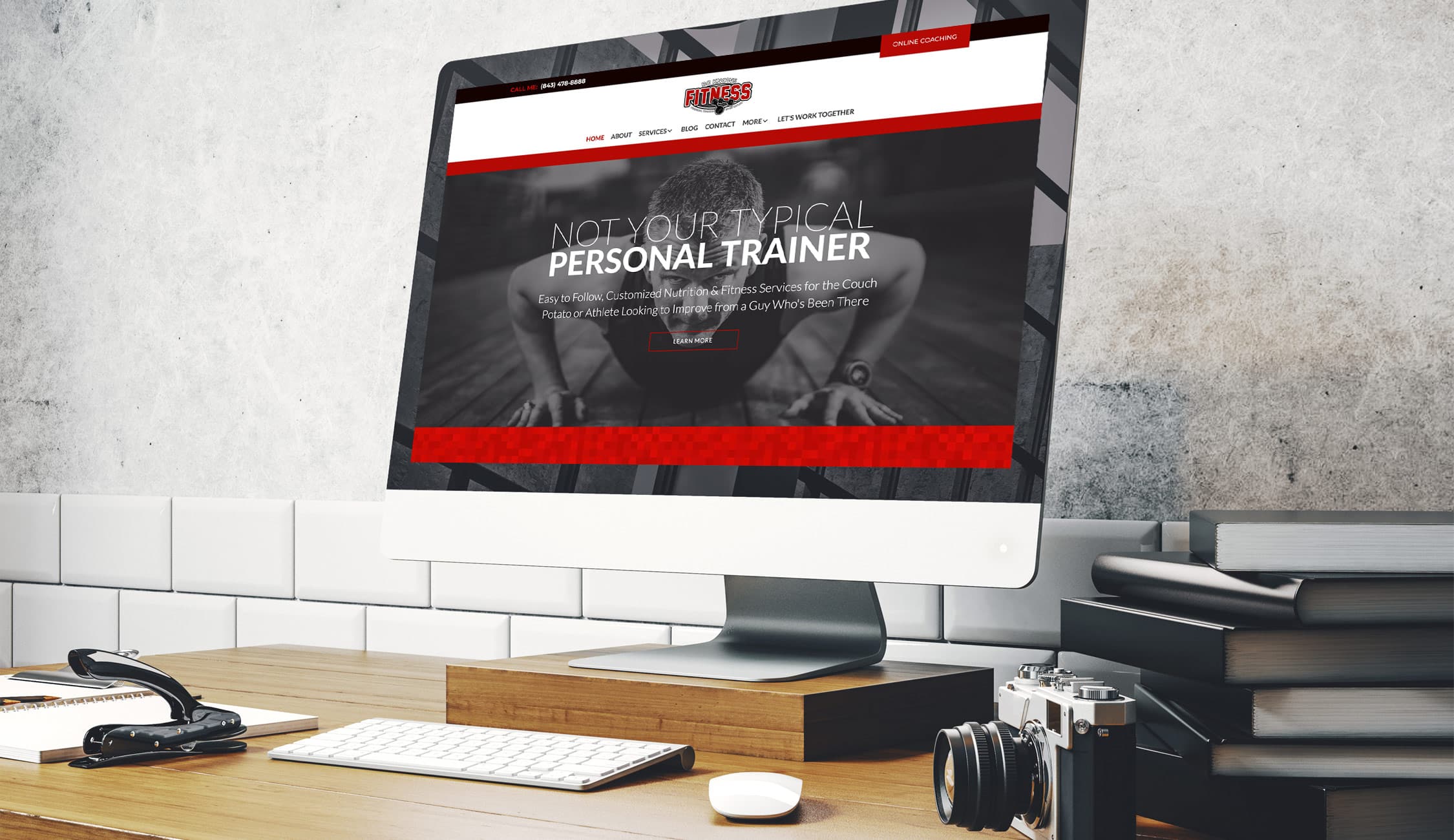 Design and development is only part of a new website project. We use a lengthy checklist to ensure everything is completed, view the site on a cloud software system that simulates different device sizes, browsers, and device types, and submit each site to search engines to help the indexing process.